The UNFI Retention dashboard tracks points of distribution and sales, so you can identify at risk and lost points of distribution and take action to retain or regain stores.
For example, let's say we're a beverage company wanting to shore up stores where our products are at risk of losing shelf space.
Steps:
1. At the top right of the screen, from the Current Status Filter section, select AT RISK.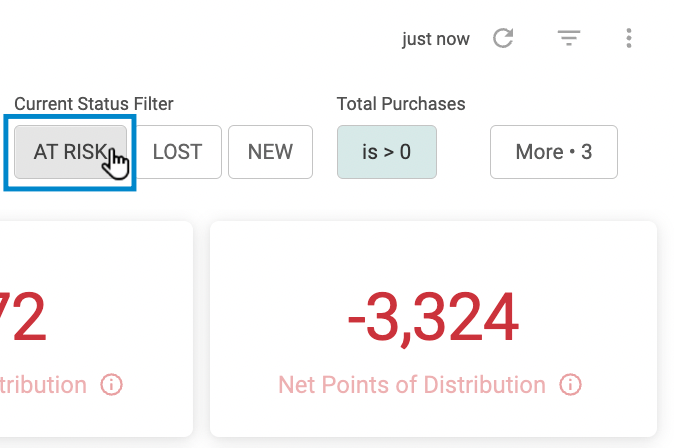 The screen updates to reflect those points of distribution that are at risk of being lost. A point of distribution is counted as at risk when the time since their last order is greater than 1 standard deviation above average.

2. Review the tables in the Retention Details section to see if a particular product or chain is driving the at risk stores. In this case, we can see that the majority of our at risk points of distribution are at a single chain (Granola Health Foods).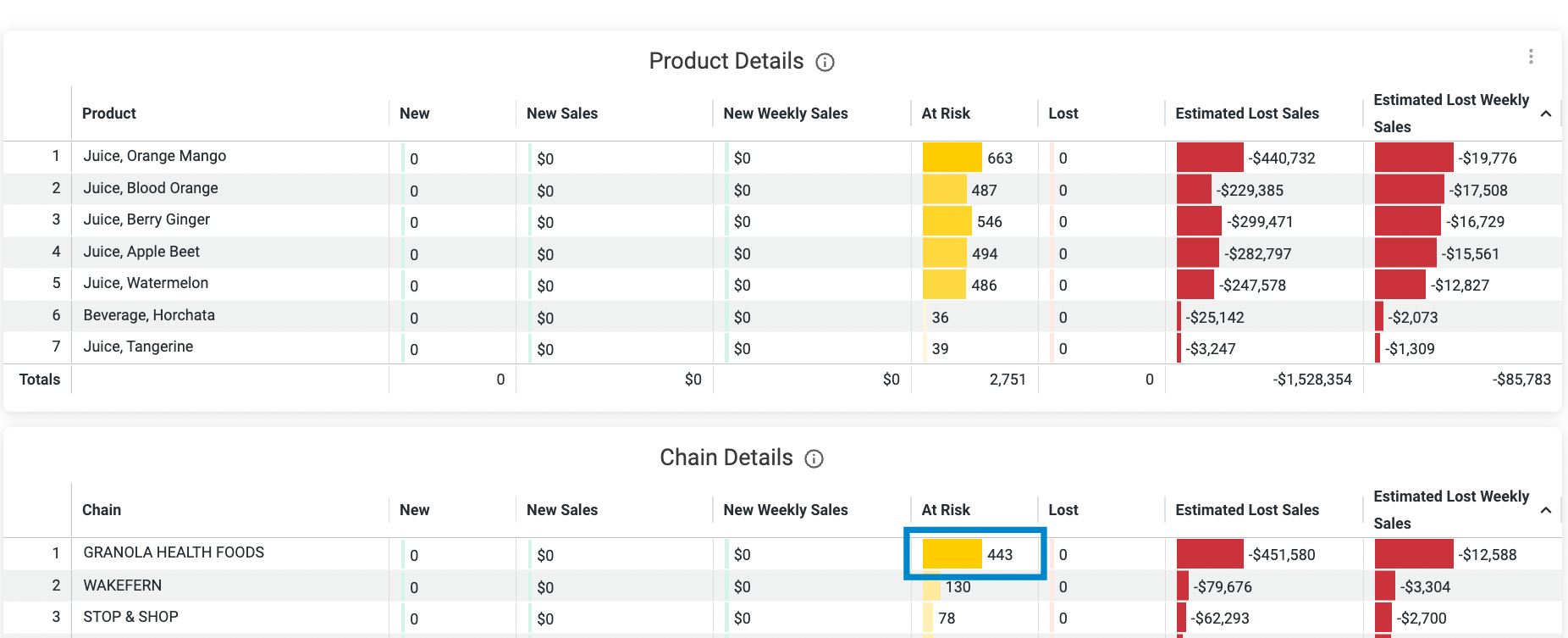 3. Select this chain from the table to filter the dashboard just for this chain.



In the Points of Distribution Details section, the table now lists the stores at this chain, alongside UPCs, weeks since last purchase, and other store and sales details. You can sort or filter this table further if you want to focus on specific stores at this chain.
4. To download this store list, so you can share it with others, hover over the right corner of the table and select Tile actions > Download data, then choose a file format and finalize the download.


Hint: You can also share an entire report with users inside or outside of your organization. For more: Sharing saved reports.
You can now share this report or store list with your broker or DSD reps to provide them with the information they need to prevent those points of distribution from being lost.

If you need more help, please contact Crisp support. For more on the retention dashboard, see UNFI retention dashboard.