Crisp's new UNFI Retention tab improves upon and is replacing our UNFI Store Attrition tab. The Retention tab goes a step beyond the store level and includes information on individual points of distribution. With a more granular focus and updated formulas*, the Retention tab can help users spot stores where they're "At Risk" of losing points of distribution, as well as see "Lost" stores and potential lost revenue.
What better way to explain the Retention tab than a use case scenario? Let's say we're a beverage company wanting to shore up stores where our products are at risk of losing shelf space.
1. First, we'd select "CA" as the state and "AT RISK" as our filters: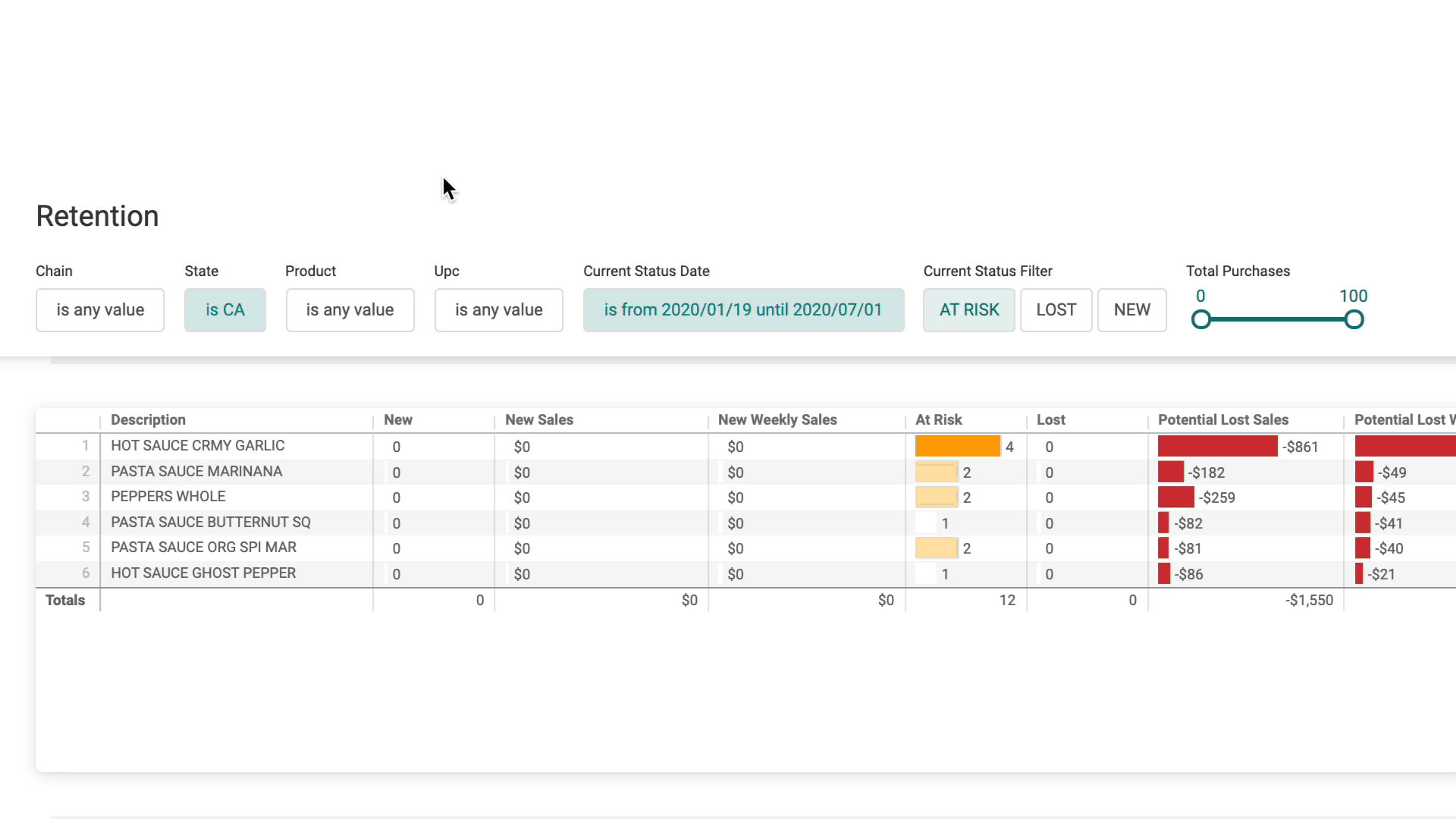 "At Risk" = 1 standard deviation above the average # of weeks between purchases
2. The tab will then update to reflect those points of distribution that are in danger of being lost, or where more time than normal has passed since their latest order.
3. At the top of the tab will be tiles showing how many points of distribution are at risk and what the potential lost weekly sales and total lost revenue would be for our selected filters:

4. After scrolling down, we would then see product and chain details in two separate tables: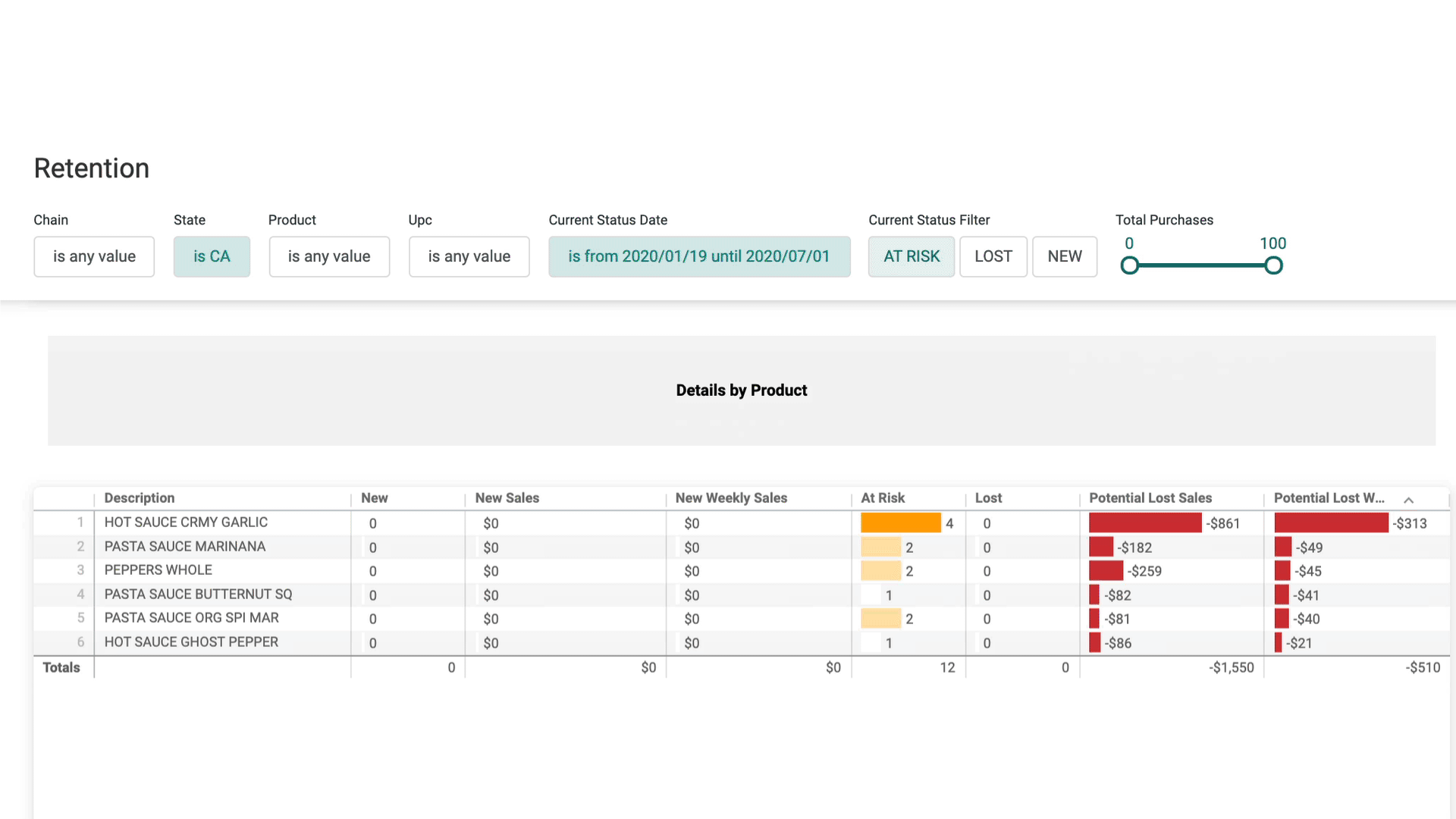 5. By scrolling to the bottom of the page, we will see a thorough table including store names, UPCs, and order dates: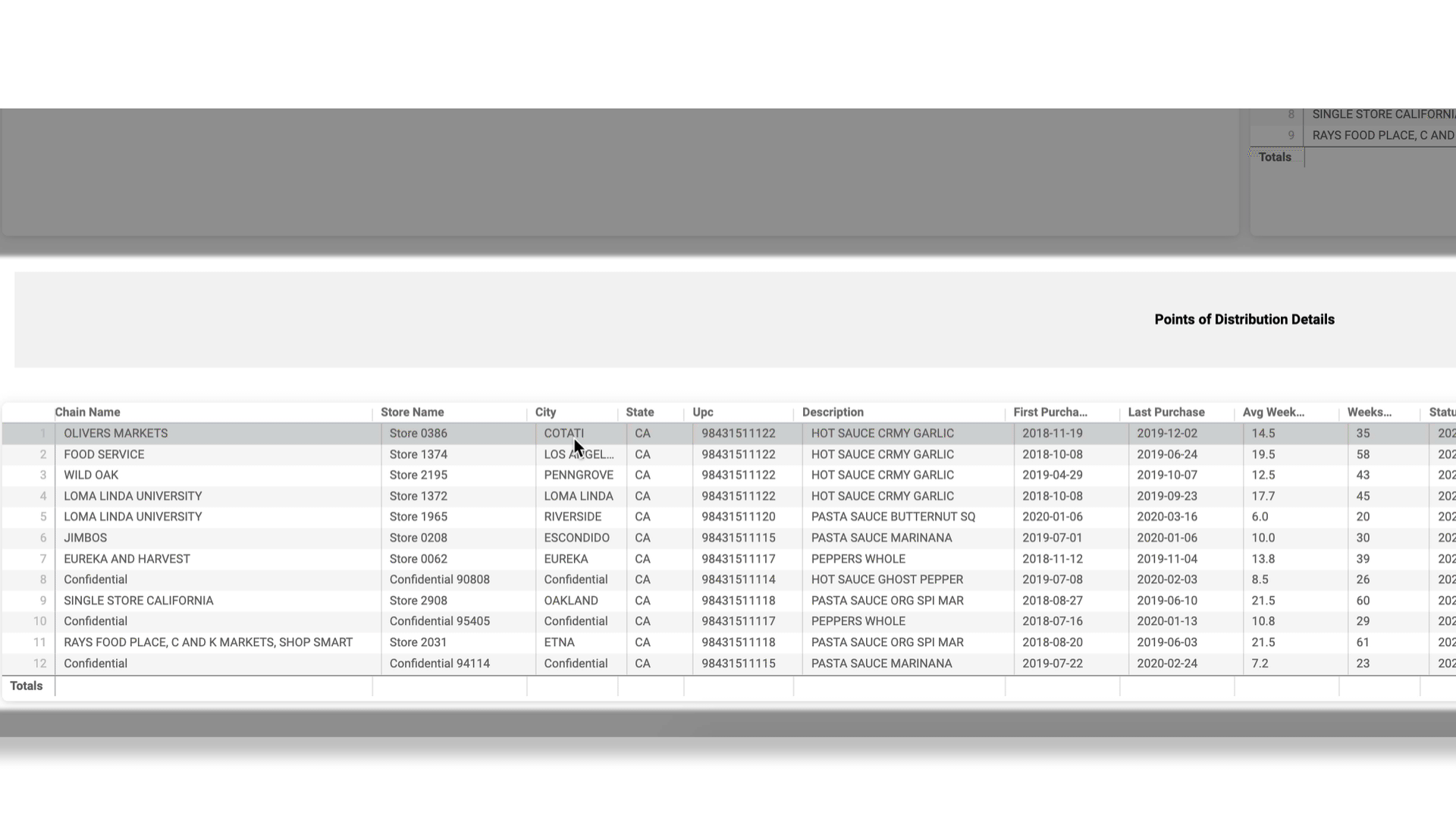 6. We can then click the ellipses in the right of the table to download it in our format of choice: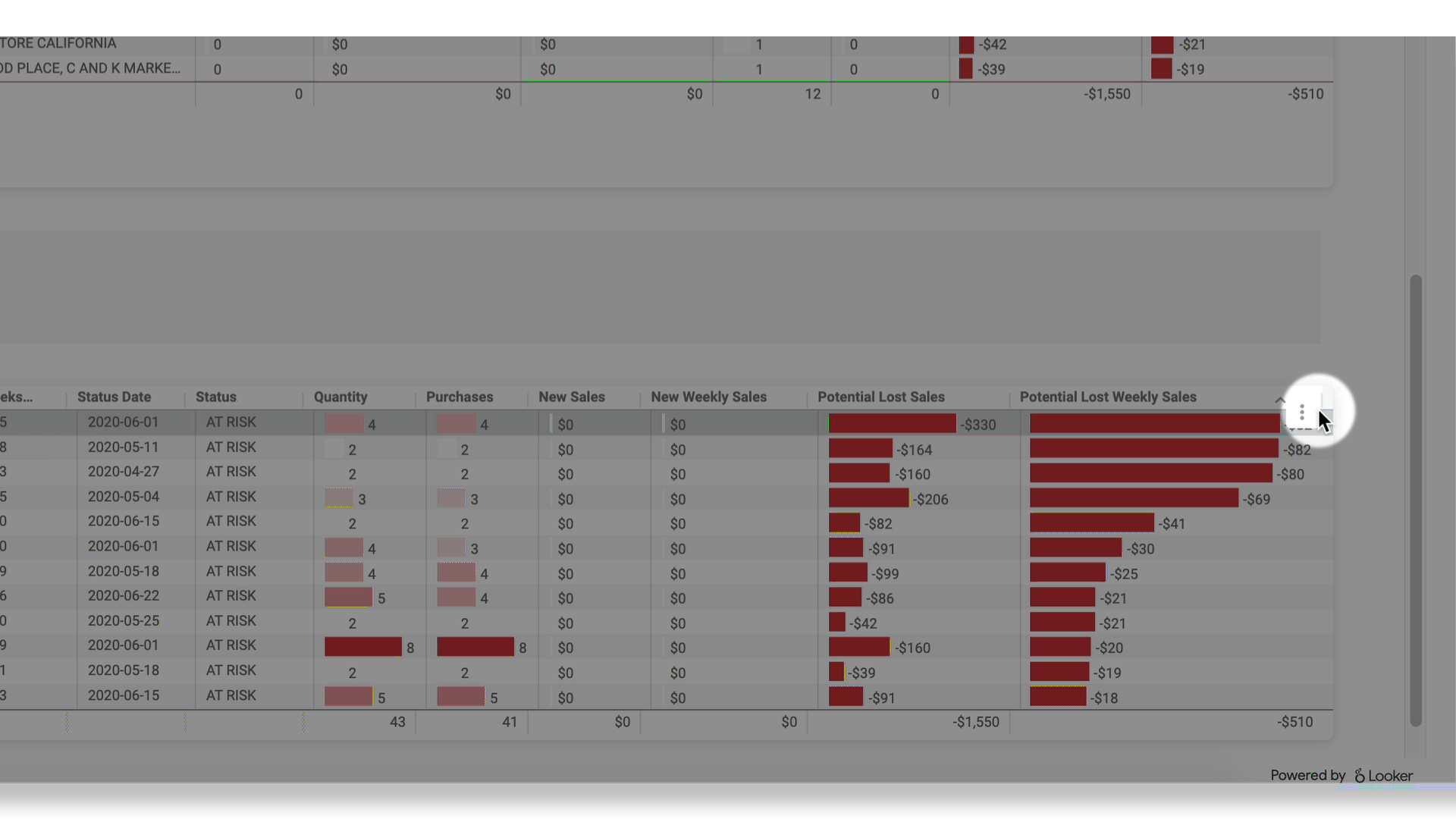 7. Finally, we can email our broker or DSD reps that file with everything they need as they try to prevent those points of distribution from being lost.
That's the Retention tab! We hope you like it, and please don't worry about losing visualizations with this change, as most information from the UNFI Store Attrition tab can still be accessed using the UNFI Sales tab (e.g. Sales by Chain) or surfaced in the new Retention tab.
If you have any questions or comments, please feel free to reach out to us at support@gocrisp.com!
* Describing formula changes -- In the Attrition dashboard a store became lost if it went 12 weeks without placing an order. In the new Retention dashboard however, we compare the average time between orders (3 weeks) for each store and product combination (Cherry soda at Amazingly Natural store 100) to how long it has been since the last order (9 weeks). If the store has not placed an order and significantly long time (One standard deviation away from the average) then the store is identified as "At-risk". And if the store has not placed an order in an especially long time (Two standard deviations away from the average) then the store is identified as "Lost".