Detailed documentation on our data models, including which reports and fields Crisp ingests, can be found here or by clicking "Crisp data model documentation" from the grid menu in the top-right corner.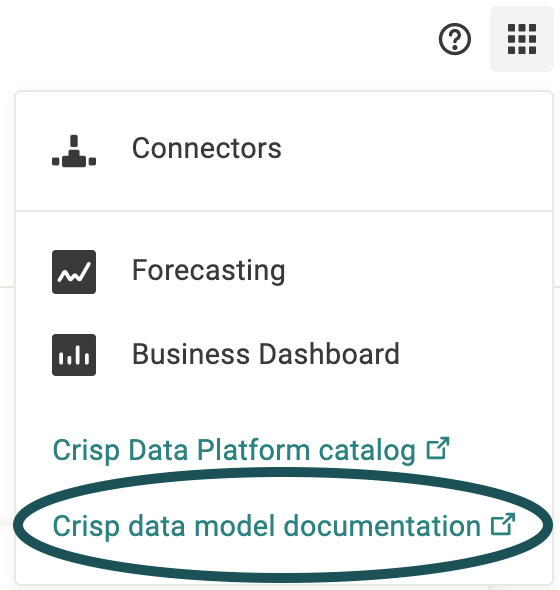 Please note that you must be logged into the Crisp platform to view this documentation.
If you have any questions about our data models or experience issues logging into Crisp, please reach out to support@gocrisp.com.