To switch to a different dashboard:
1. At the top-left of the screen, select the dashboard drop-down menu.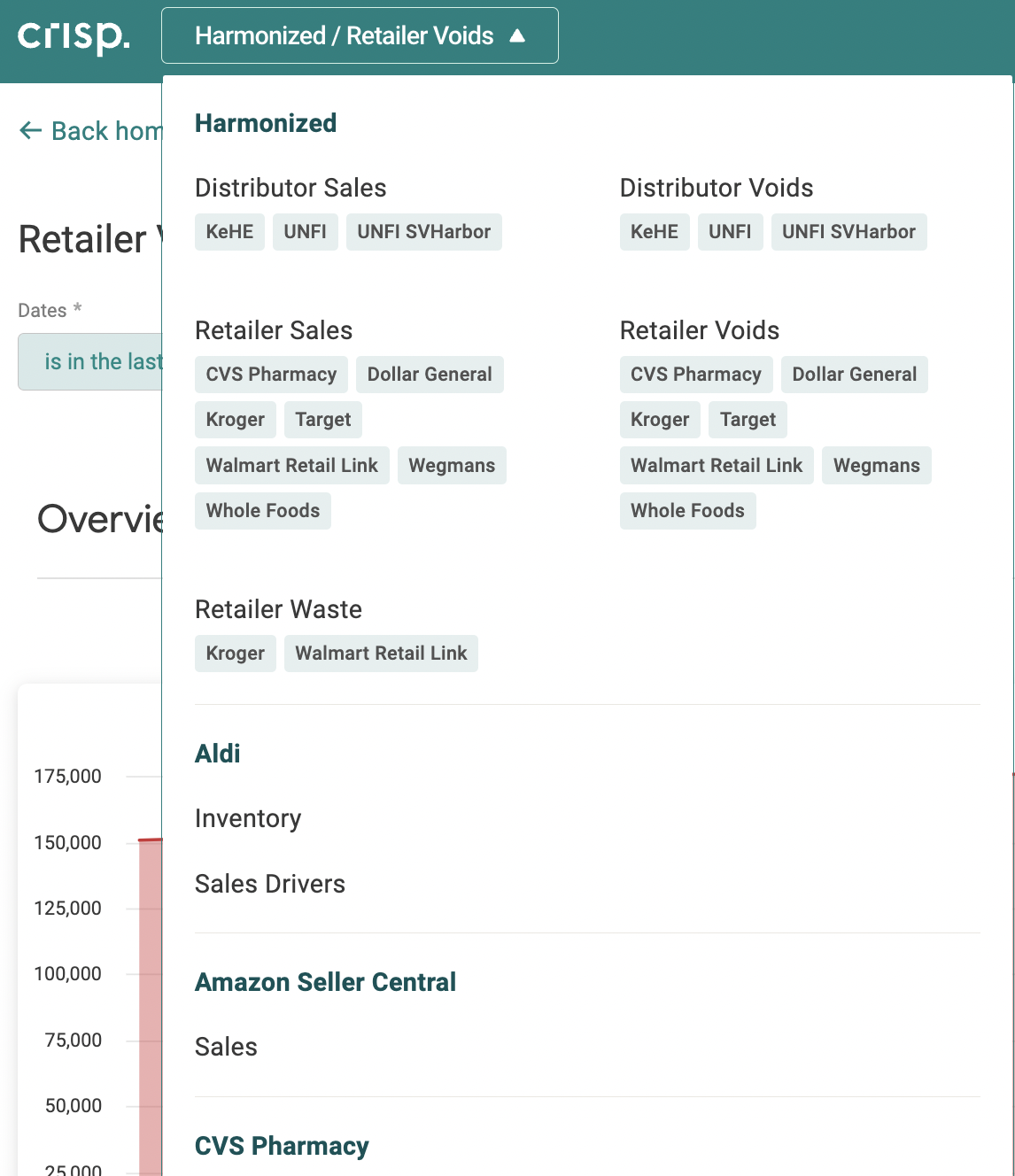 The dashboards available to you appear. The Harmonized section at the top includes dashboards that synthesize data from multiple retailers to help you quickly gauge overall sales and business health. The additional sections provide retailer-specific dashboards.


2. Select the dashboard you want to see (e.g., UNFI Year Over Year Sales).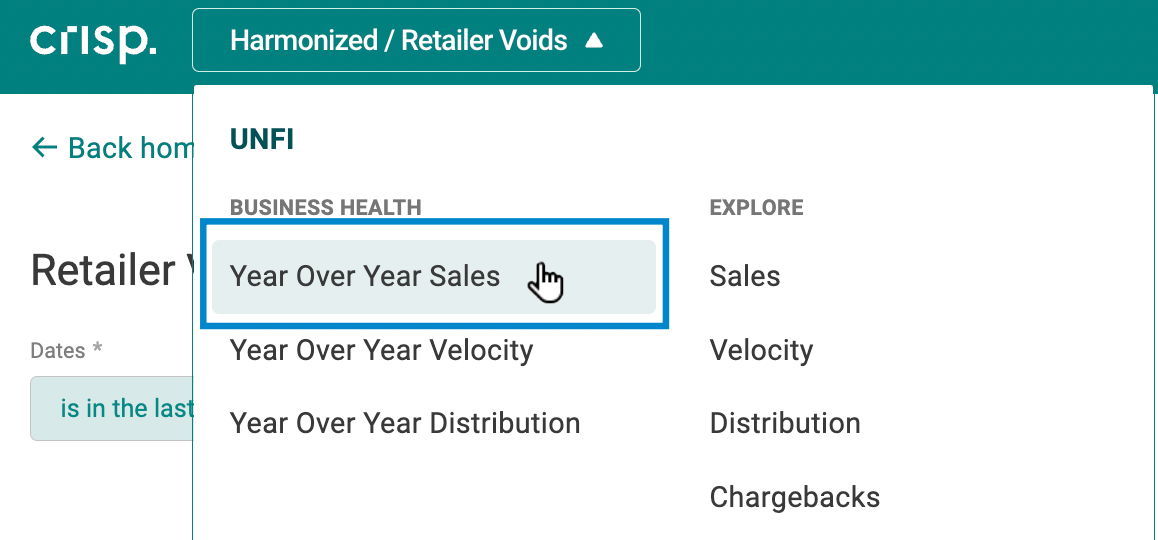 The selected dashboard appears. You can now apply filters to the dashboard to pinpoint specific data. To learn more, see Applying filters.