By connecting Crisp with Snowflake, Crisp users will be able to sync their distributor and retailer data securely to the cloud and integrate that information with their own internal systems.
To get started, users will need to be the Account Admin of an active Snowflake account. Users will also need their Snowflake account identifier and cloud platform/region.
To get started in adding the Snowflake connector:
1. Log into your Crisp account.
2. Click the 9-square grid and select "Connectors" from the dropdown.


3. Click the "Add connector" button.

4. Scroll down to "Destination connectors" and click on the "Snowflake" tile.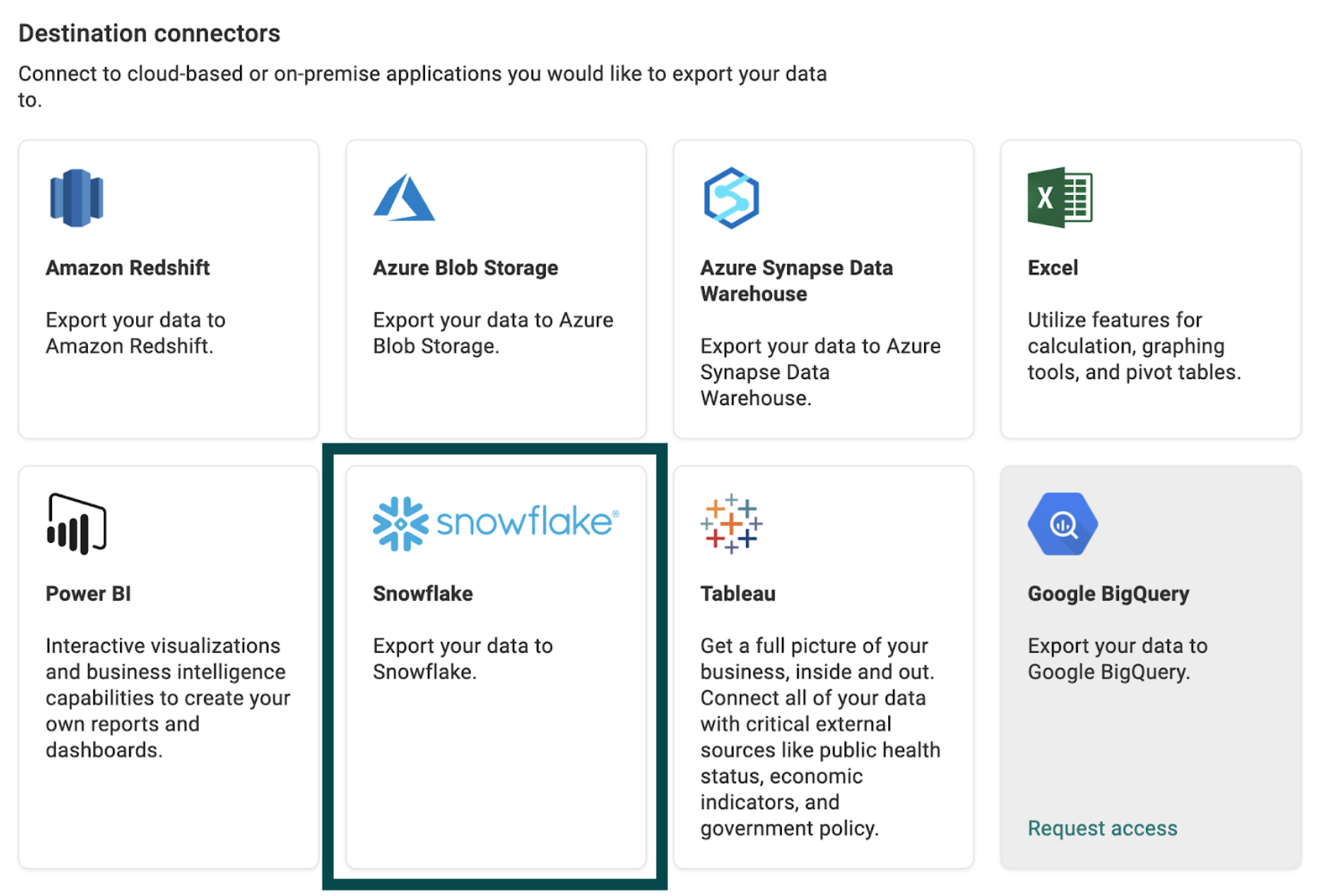 5. Name your connector (we recommend something unique) and then provide your Snowflake account identifier in the field beneath it.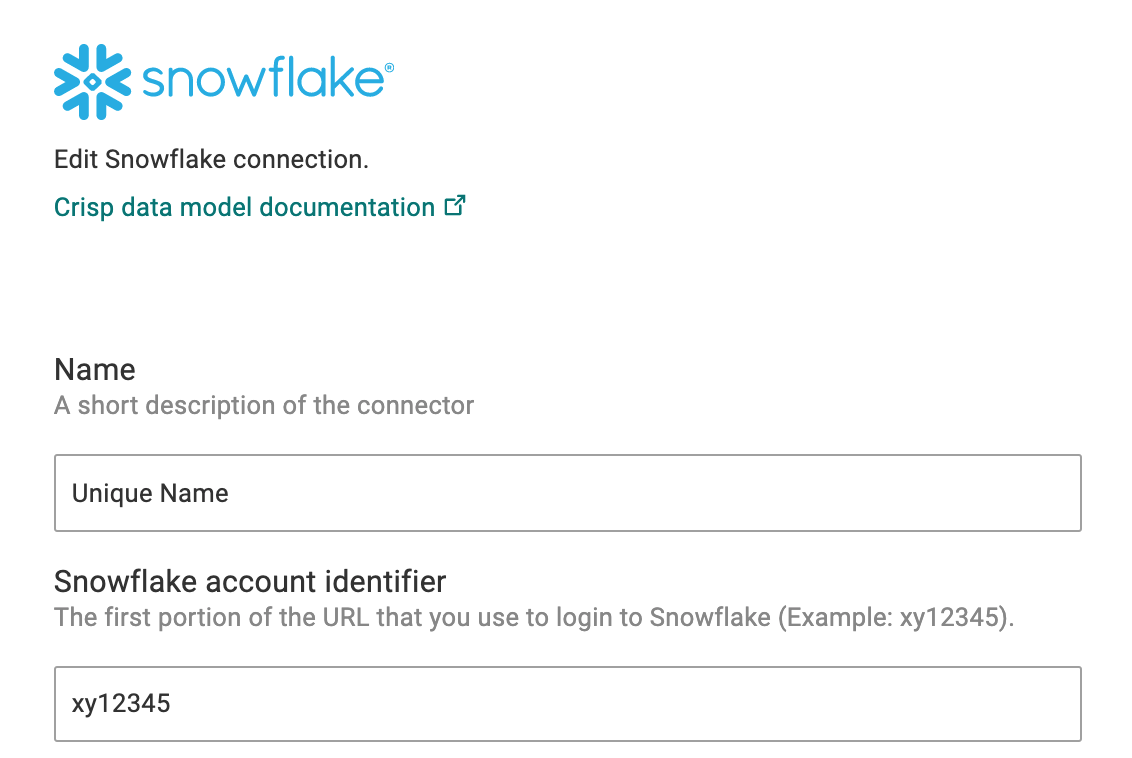 Not sure what your account identifier is? Check the URL when you're logged into Snowflake. The identifier will be an 8-character string of letters and numbers before snowflakecomputing.com

6. Next, click the "Cloud provider region" dropdown and select the region your Snowflake instance is located in. You can find this information in your Snowflake account following these steps.

7. Scroll down and check each source table you want Crisp to export to your Snowflake database.

8. Click Save & Test.


9. Crisp will then re-direct to your main "Connectors" page. You can check the status of the connection by clicking the new Snowflake tile. Once successful, Crisp will display green checkmarks next to each step of the connection process.