You can save a report you use frequently, so you can easily load the filtered dashboards and visualizations you want in one click.
To save a report:
1. Apply any filters and customizations to the dashboard you want to save. Then, at the top-right corner of the screen, select the Save report button.

The Save report window appears.
2. In the Description field, enter a report name, then select one of the following sharing preferences: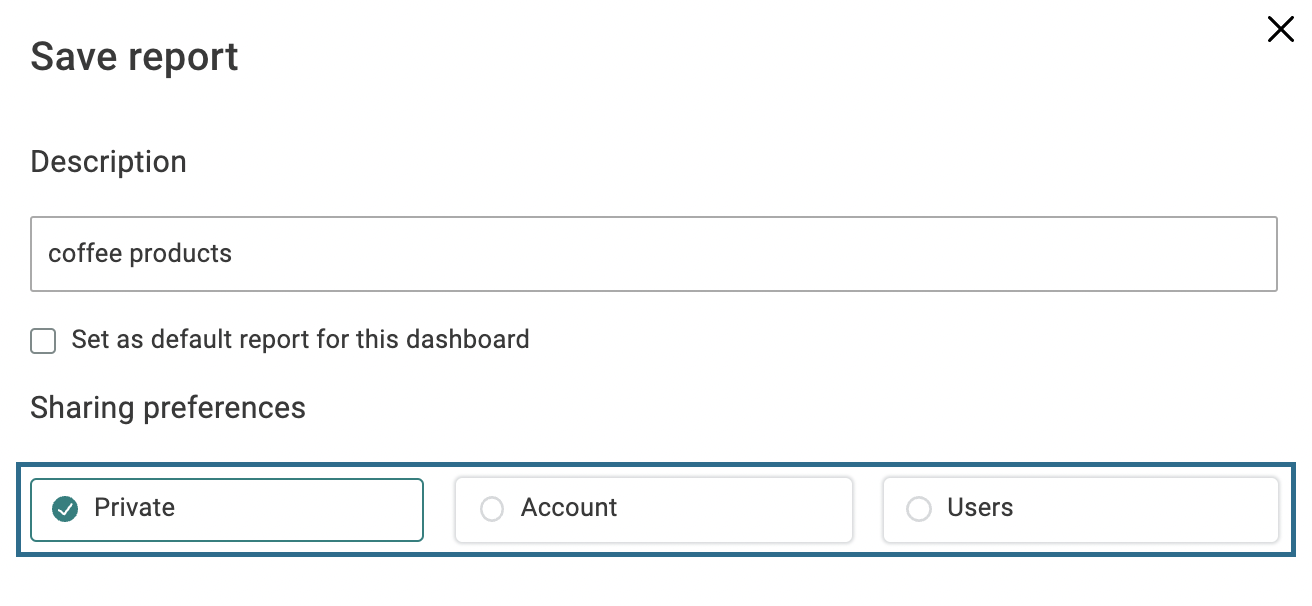 Private: The report will only be visible to you.
Account: The report will be visible to everyone who has access to your Crisp account.
Users: Allows you to individually select which users can access the report.
3. Select the Save button.
Your report is saved and appears in the My reports drop-down menu at the top-right of the screen.