By utilizing Crisp's bookmarking feature, you can quickly load the filtered dashboards and visualizations you want without having to click away to get to the insights you need.
Creating bookmarks
1. To create a bookmark, apply your desired filters and then click "Save bookmark" in the top right corner.

2. After that, you'll name your bookmark (we recommend being descriptive) and determine access.
"Private bookmarks" will only be visible to you. No other users within the account will have it.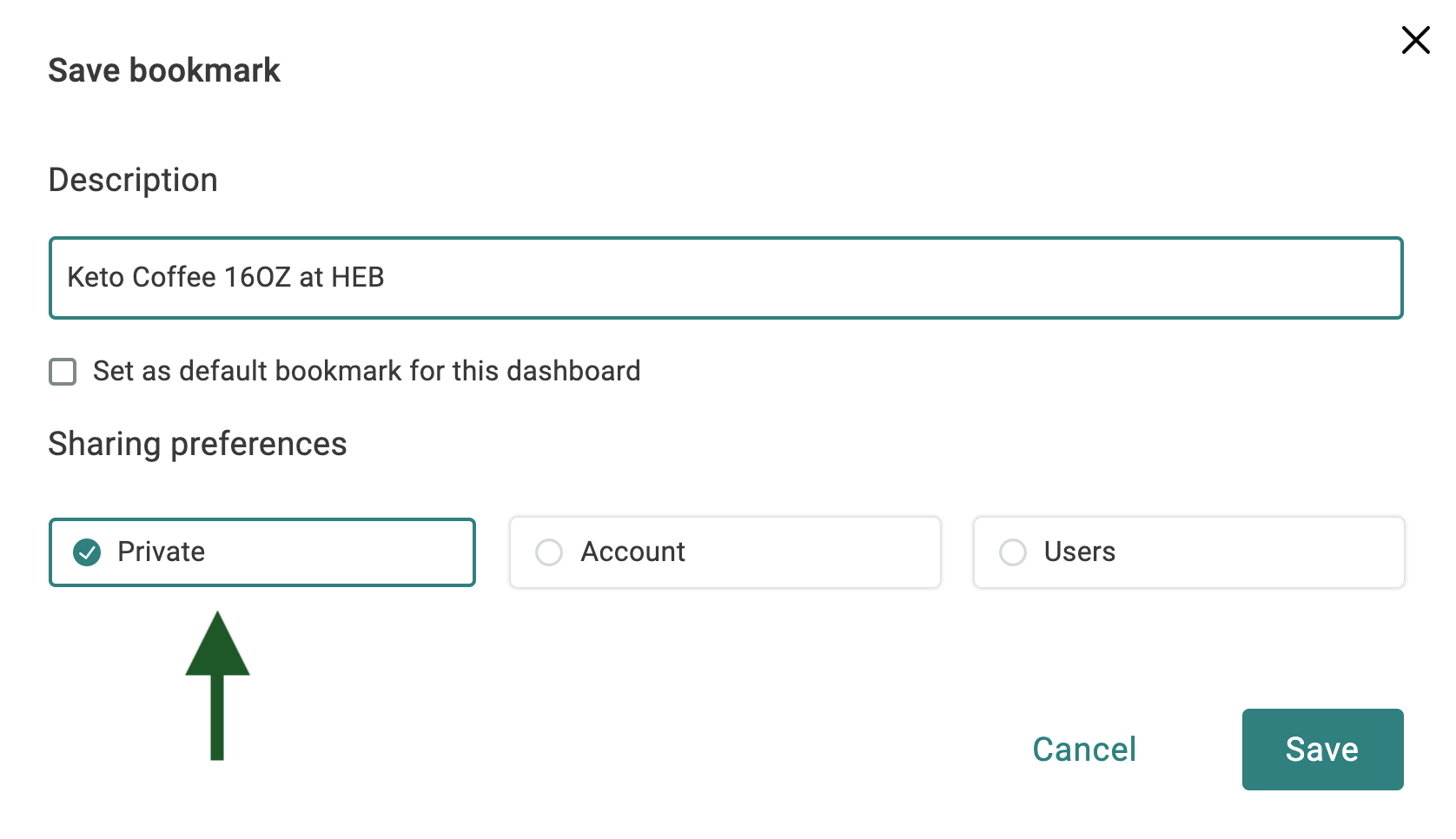 "Account" bookmarks will be visible to everyone who has access to the account.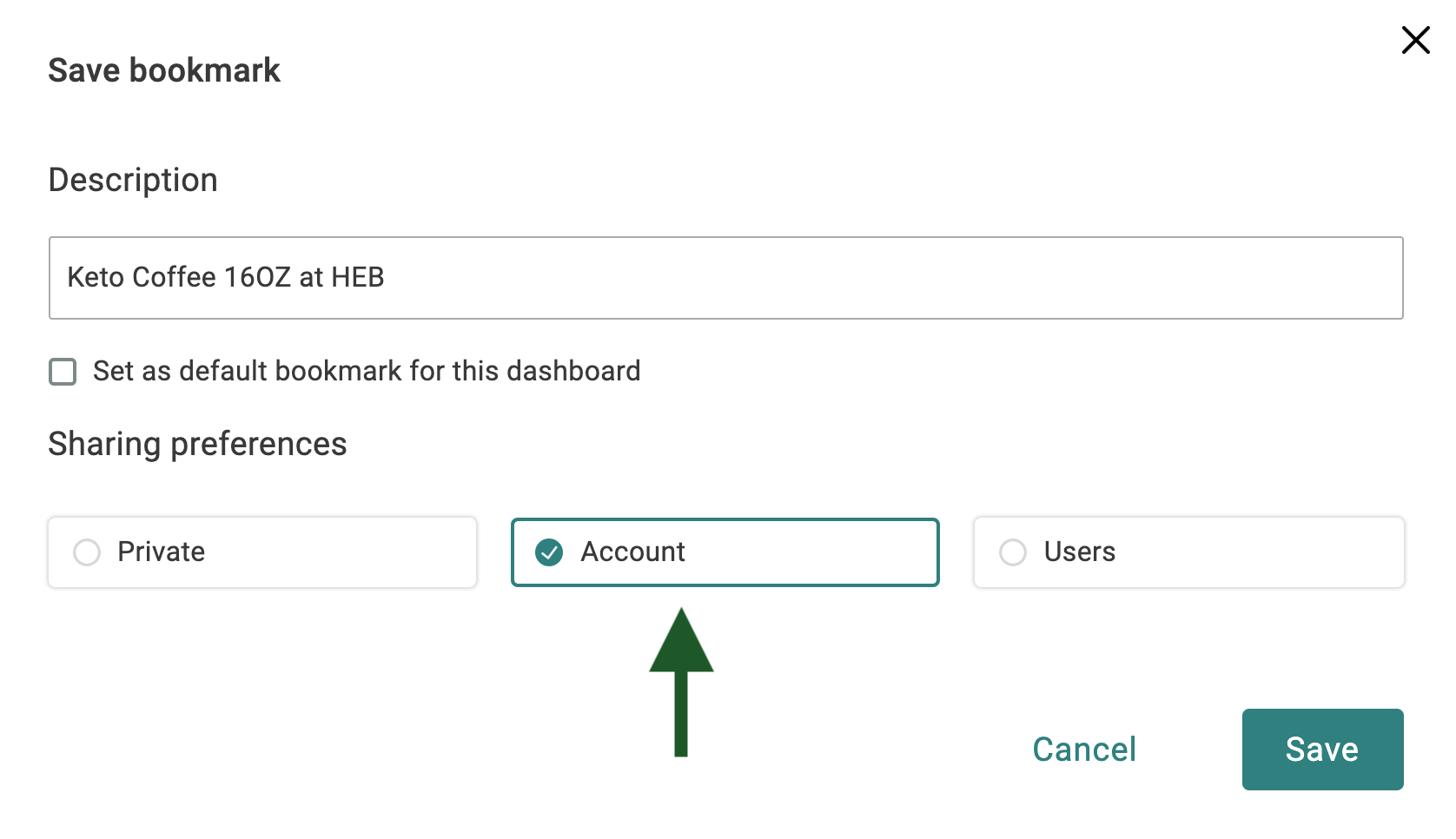 "Users," when selected, will allow you to share the bookmark with a specific set of users and nobody else on the account.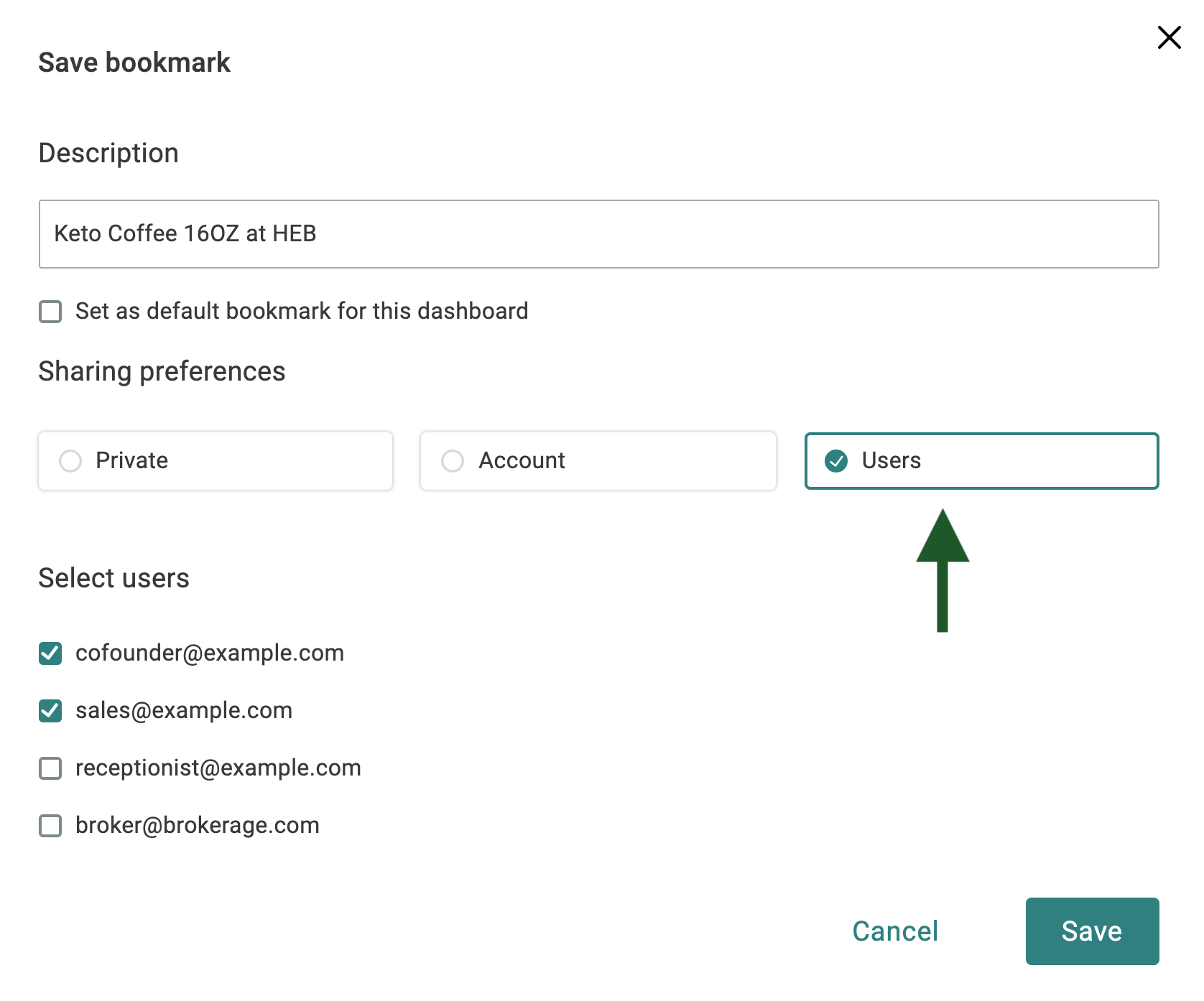 3. Whatever your sharing preferences are, you'll need to click "Save" to create the bookmark.
Please note that this bookmark will then be available for that specific dashboard and that dashboard only
Applying bookmarks
1. When you're viewing a dashboard that has bookmarks available, click the right-most dropdown to see the bookmarks that can be applied.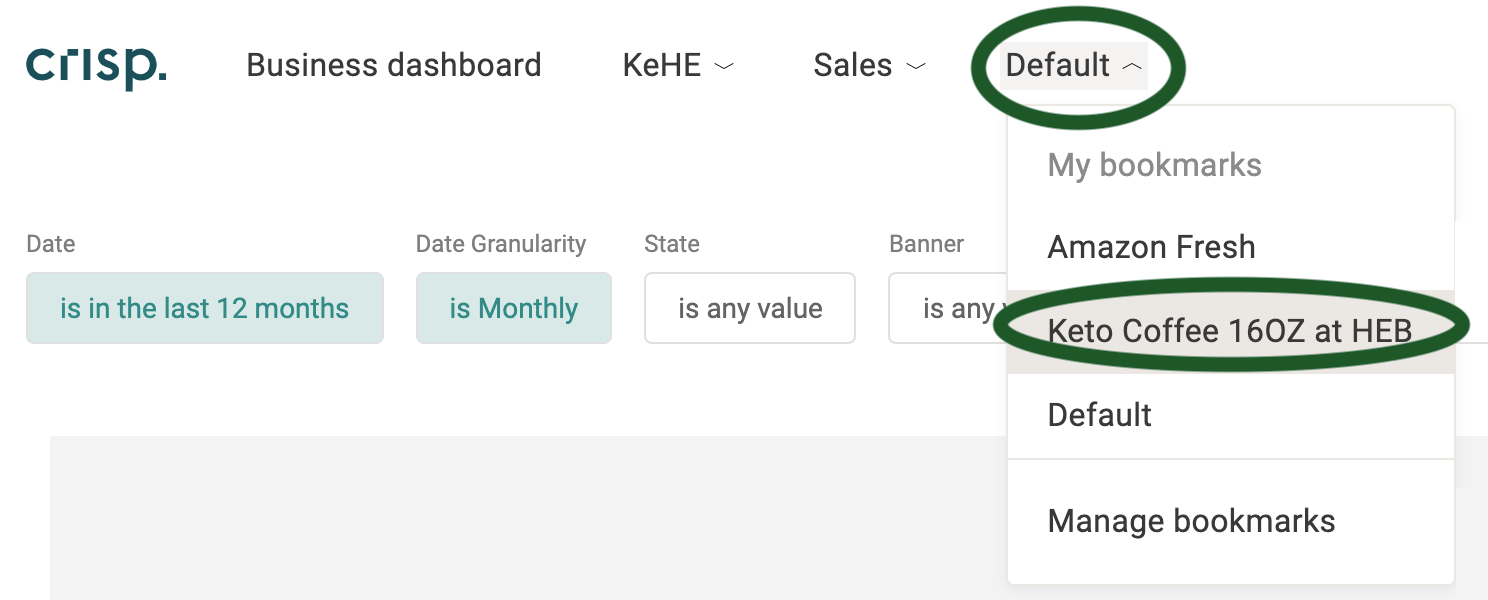 2. Click on the bookmark you wish to apply. The dashboard will then refresh with the bookmark's settings applied.
Managing bookmarks
1. To make changes to a bookmark or delete it, click the right-most dropdown and select "Manage bookmarks."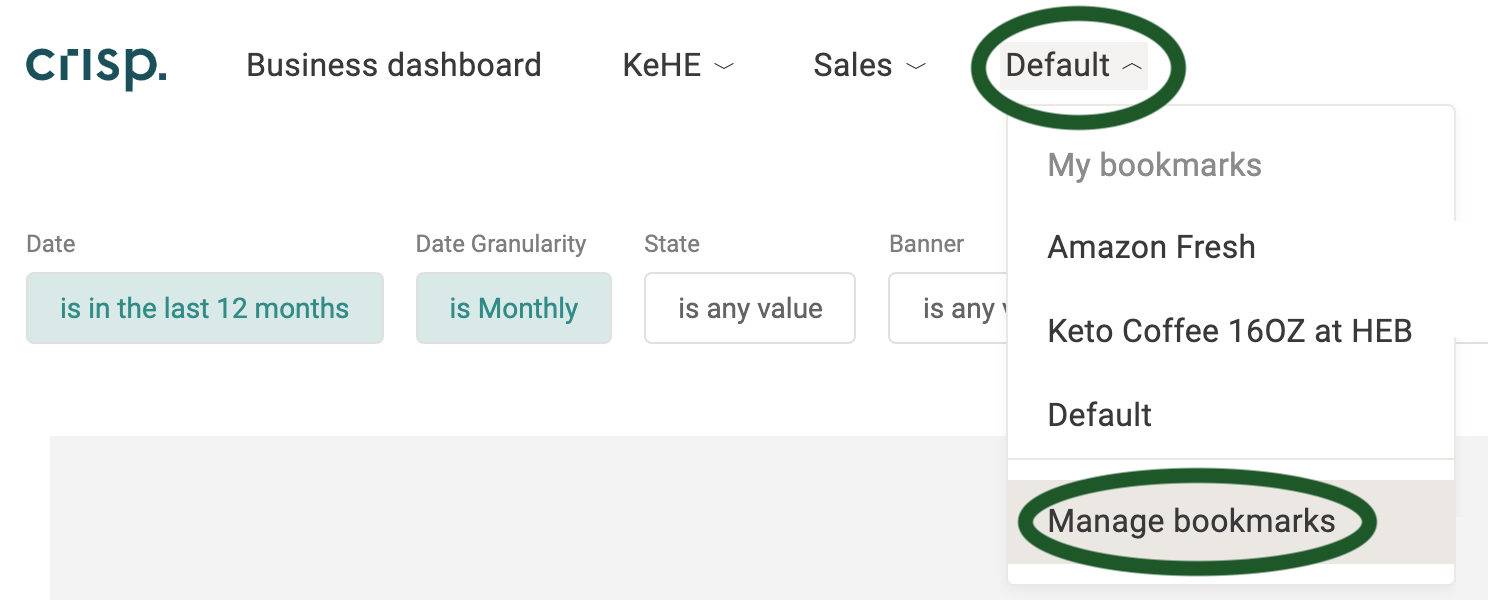 2. Click "manage" to the right of the bookmark you wish to change.

3. You can then re-name the bookmark or change the sharing preferences. Click "Save" when complete.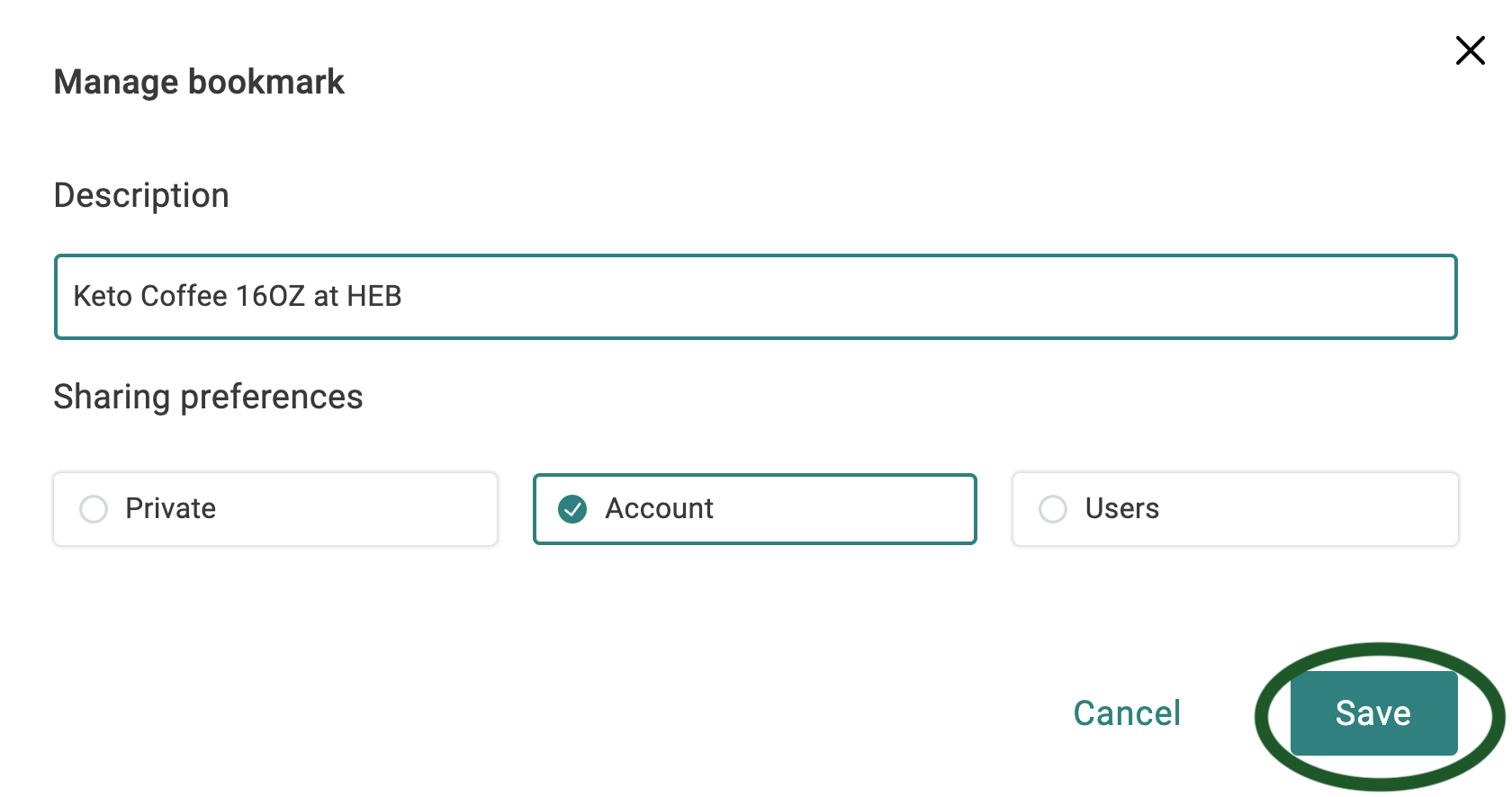 4. To delete a bookmark, return to step one and click "delete" to the right of the bookmark you to remove.

Have questions about bookmarks? Reach out to support@gocrisp.com and we'll be happy to help!