Manufacturers and suppliers that sell their goods through Target have access to Target's Partners Online Portal. This portal enables suppliers to access their Business Partner Data (BPD), providing them with raw sales and inventory information for their products. By setting up a connector between Crisp and Target's Partners Online Portal, Crisp can create user-friendly and actionable dashboards using Target's BPD.
This step-by-step guide will walk you through how to configure your Crisp connector to Target. You will first subscribe to Target's BPD. Then you will log in to your Target account within Crisp.
Estimated time to complete setup: 20 Minutes


1. Log in to Target's Partners Online Portal
To subscribe to the BPD, first go to Target's partner portal website: https://partnersonline.com/ and log in with your email address and password. As a Target supplier, you or someone in your company already have an account here.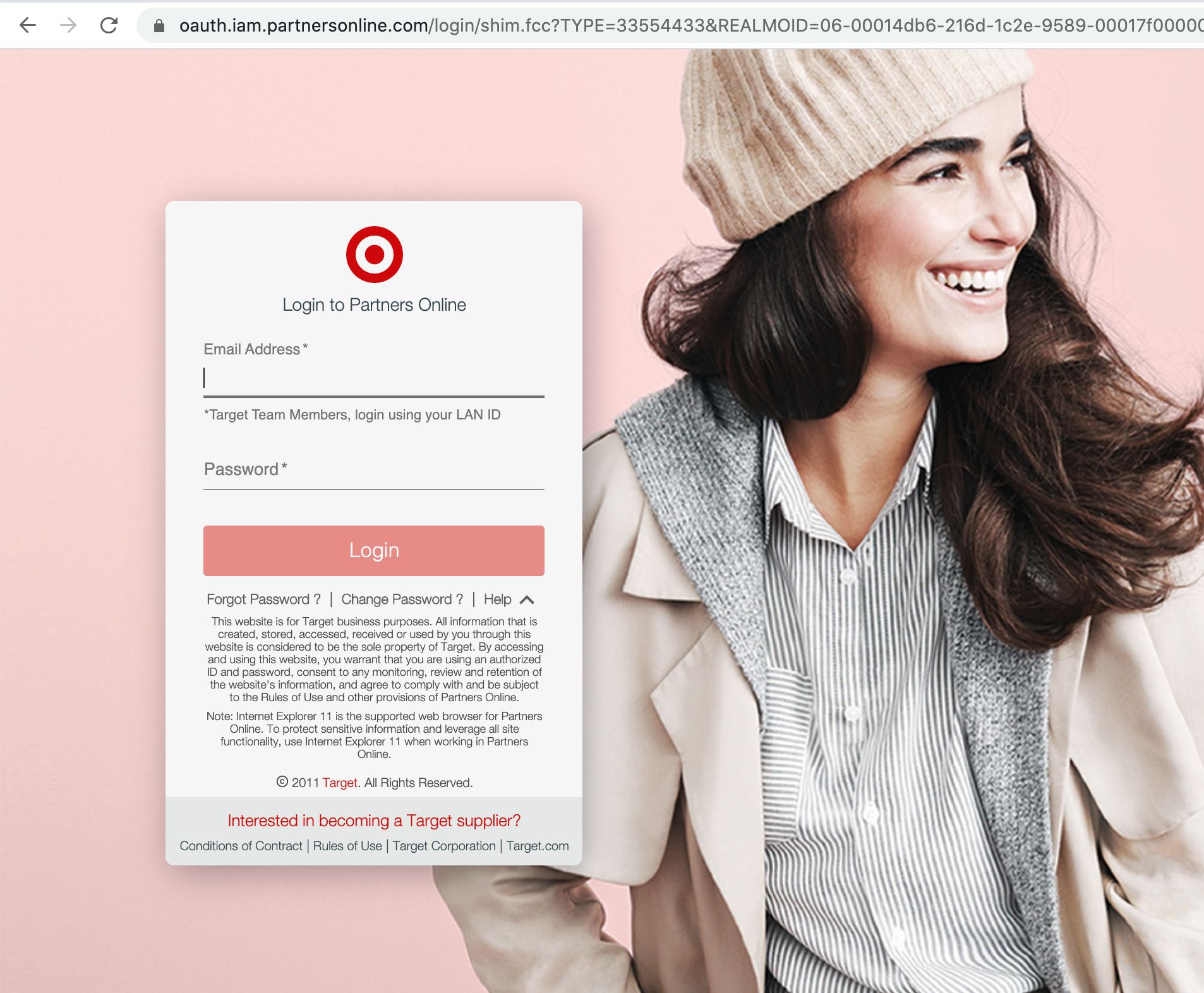 Target will verify that you are who you say you are by asking for a 2nd Step of Verification.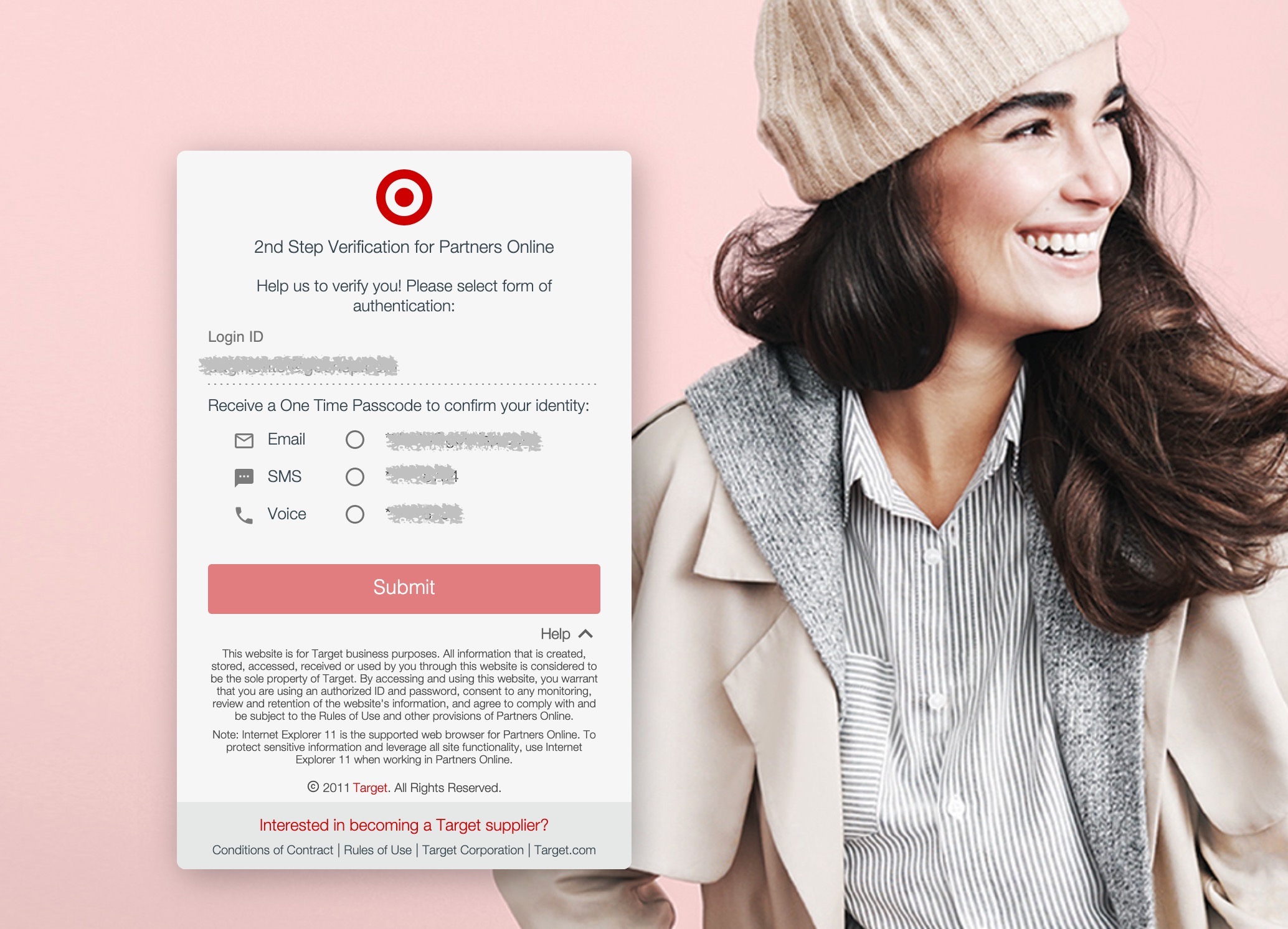 In this example, we have selected to receive a One Time Passcode (OTP) sent via SMS. This sends a text message to our provided number with a passcode included. Select Submit to send the OTP to your preferred destination.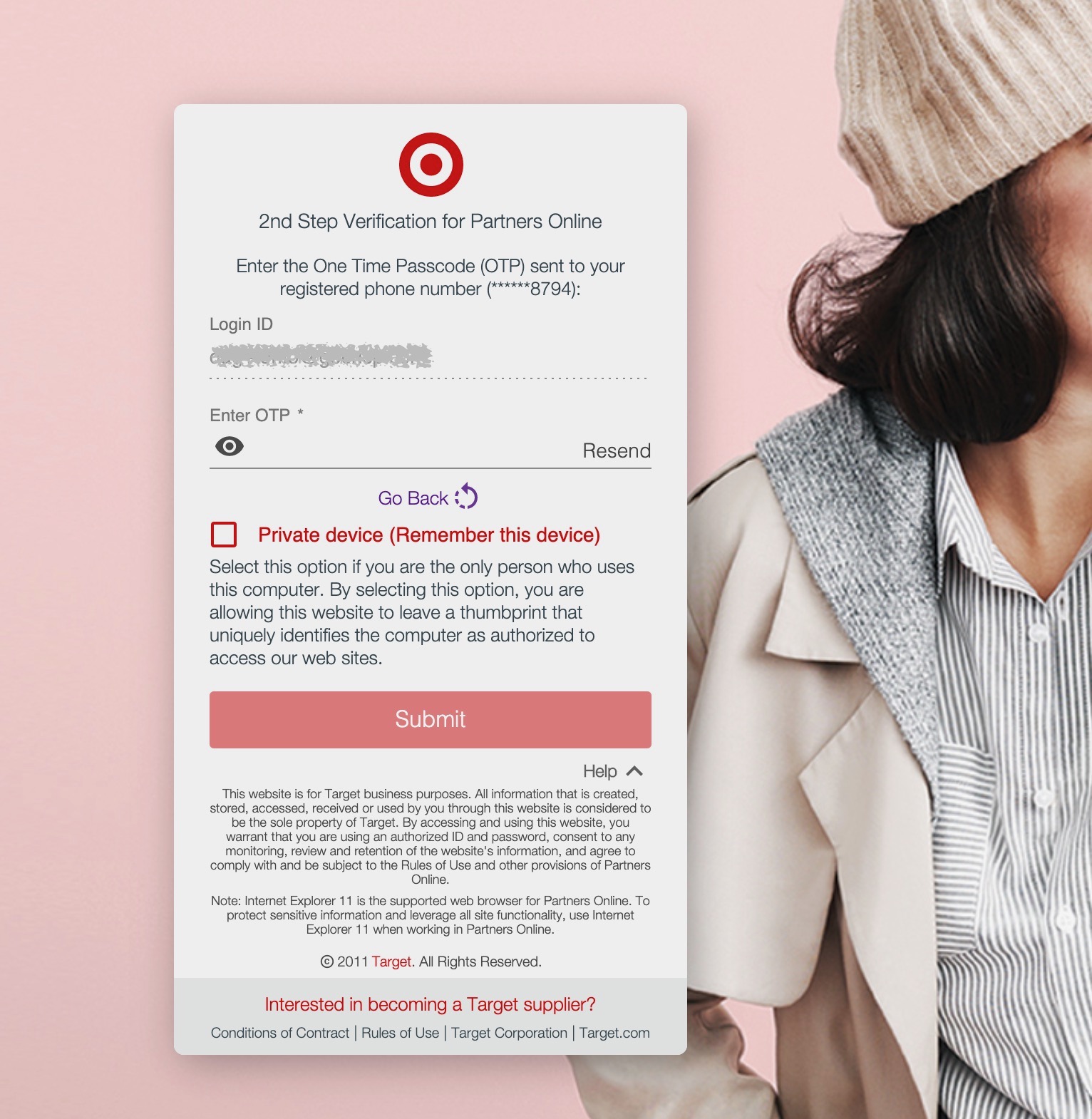 After entering your One Time Passcode, you might see a Congratulations message and you may be presented with an option to set up security questions. That is up to you. In this example, we selected Skip.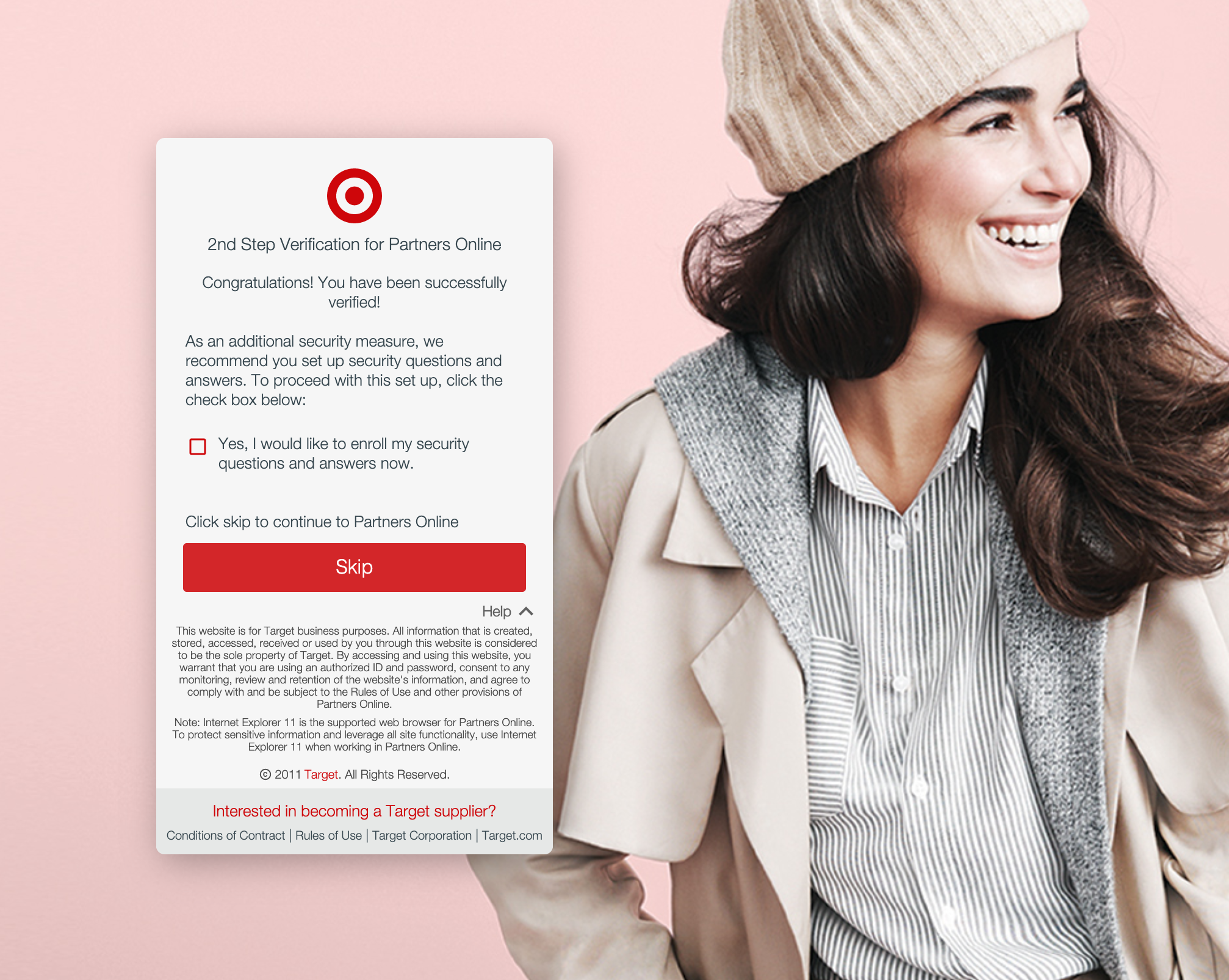 2. Subscribe to receive BPD
You are now logged in to Target's partners portal. From here, select Apps & Reports in the top navigation bar, to the right of the Home link.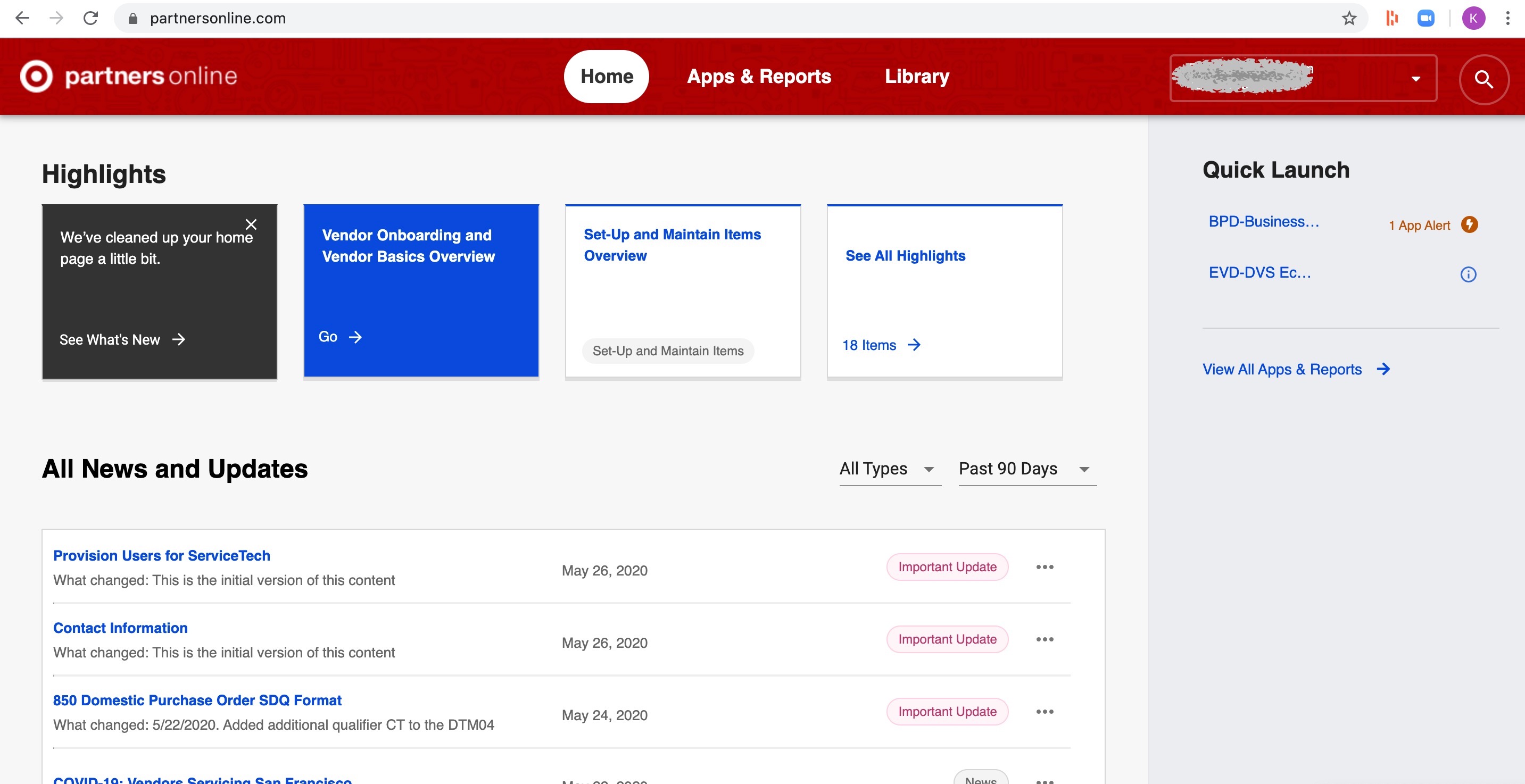 Look down the list and select Business Partner Data by clicking the text or the Launch button.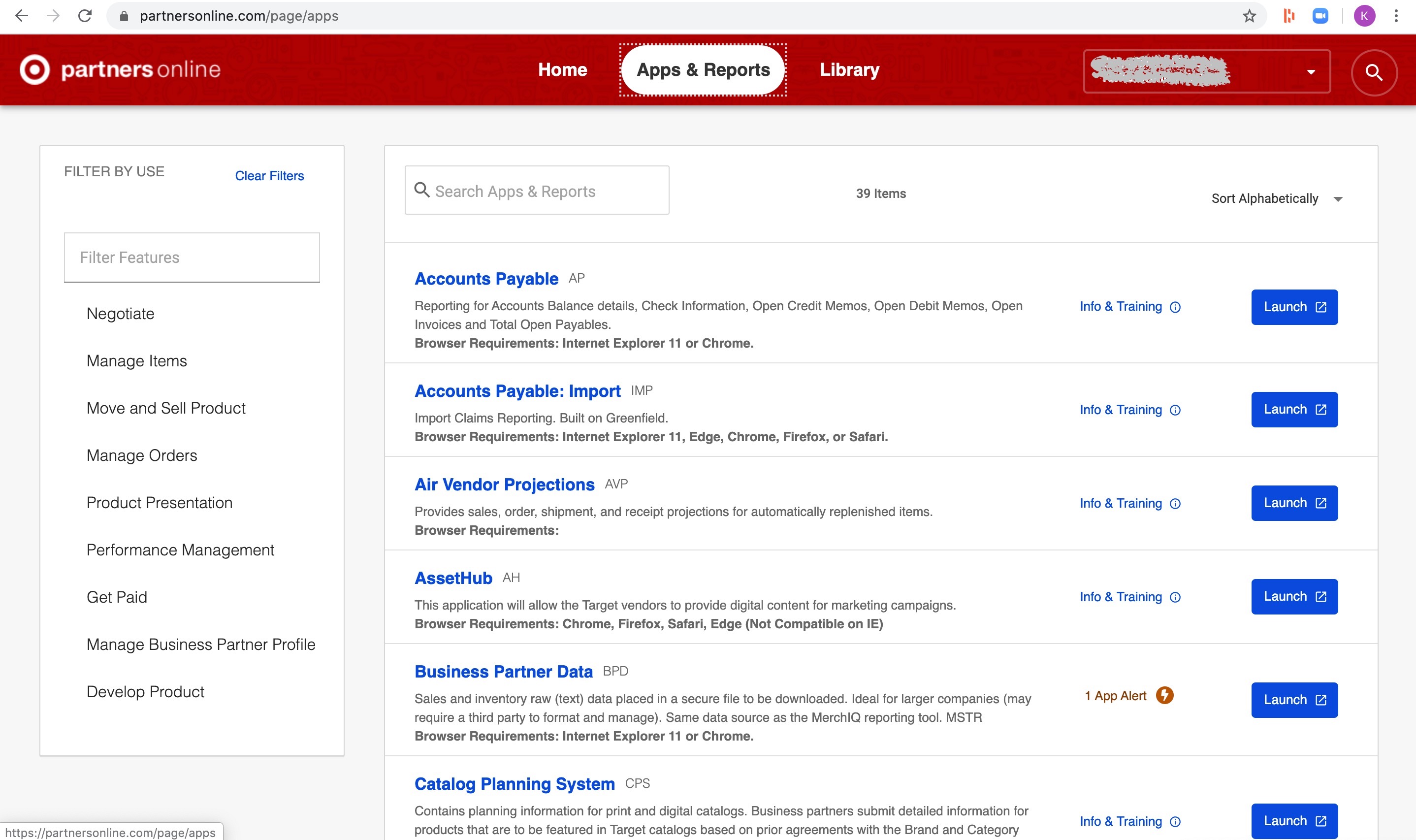 You will be presented with a form to fill in so that you may subscribe to the Business Partner Data (BPD).
In the Data Subscription section, select Item/Location Level Data
Check the box next to UPC File, as shown below
Check the boxes to receive history data files for the categories:

Sales
ItemAttribute
Inventory
GrossMargin

Select Submit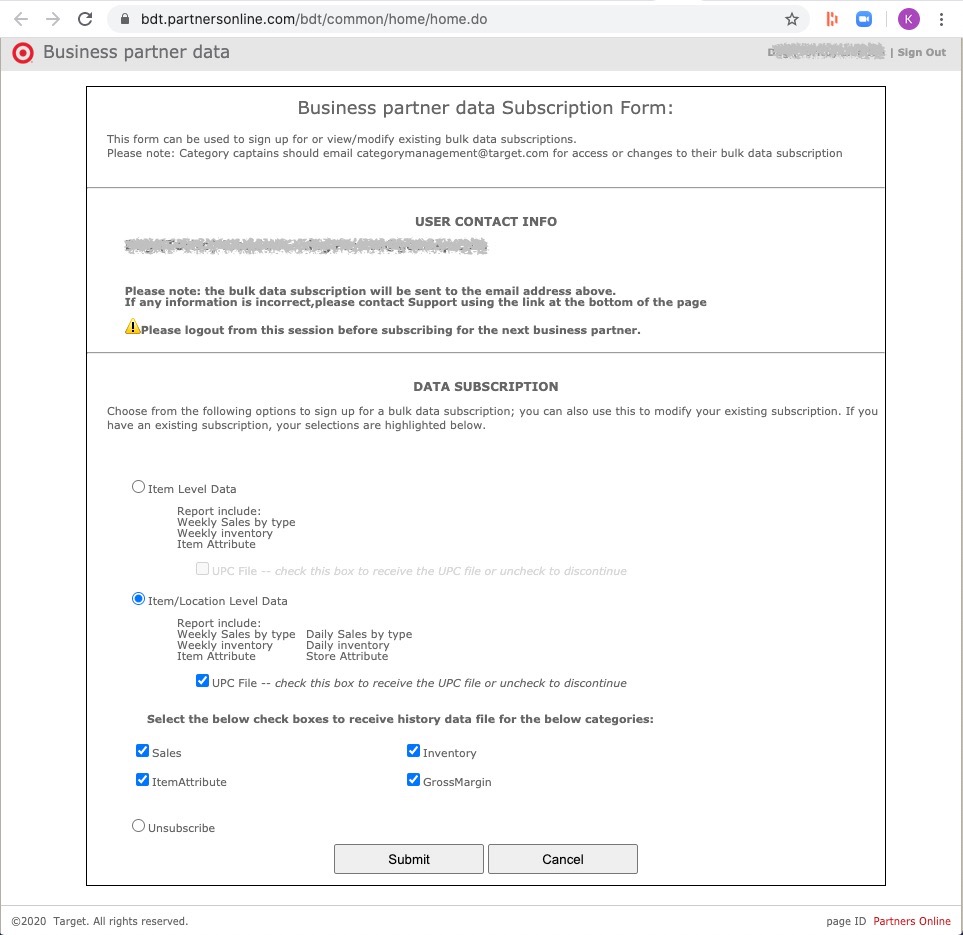 You might then see a confirmation page similar to this:
You have completed subscribing for Business Partner Data from Target.

3. Connect your Target and Crisp accounts
The next step is to give Crisp authorization to access the BPD files. To do this, login to your Crisp account. Click the grid icon in the top left and select Connectors from the dropdown. In the Connectors window, select Target.

Enter your Target username and password and then select click the Test button. Crisp will then try to connect to your Target account.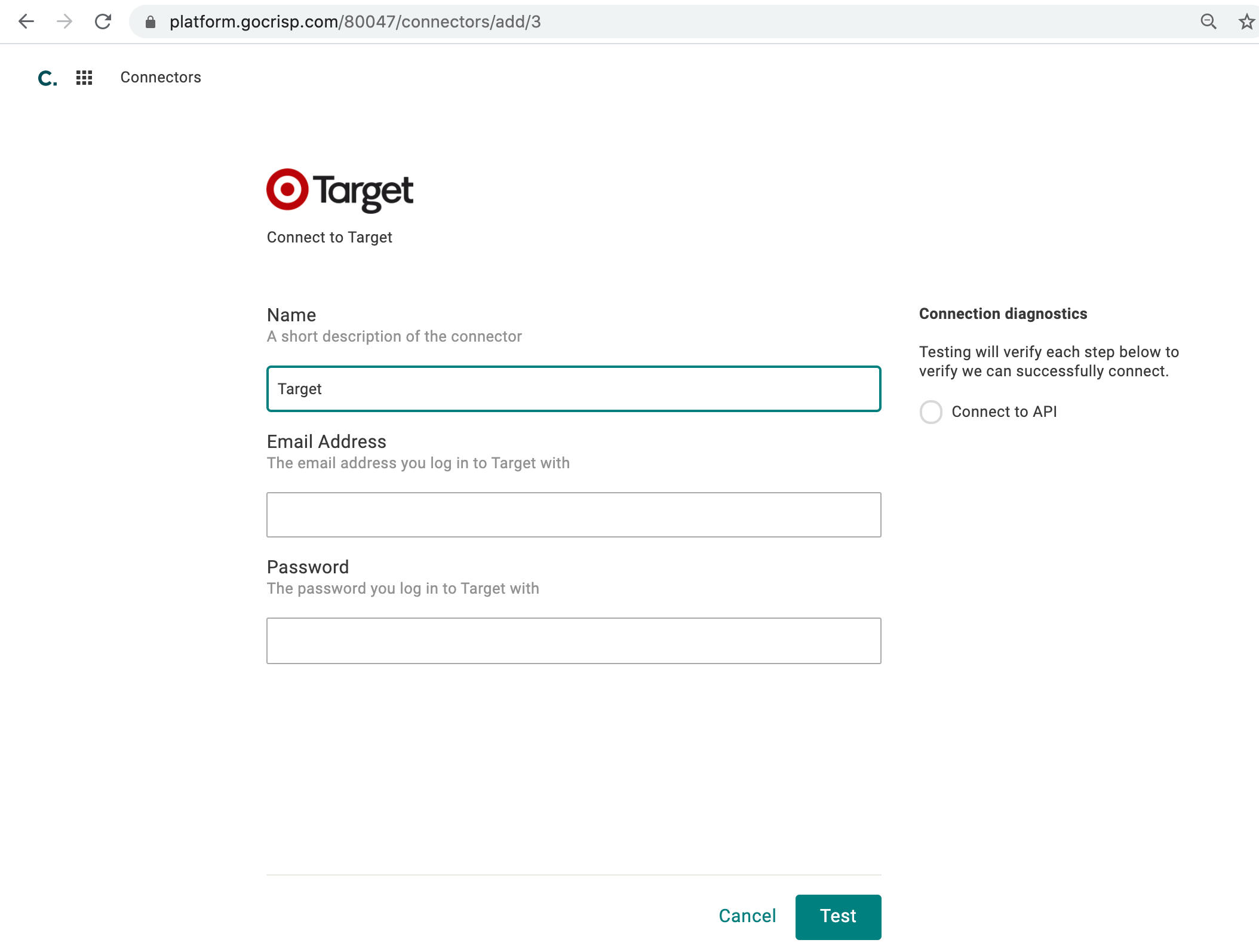 Once Crisp has connected successfully, click Save.