By connecting Crisp with Google Cloud Storage (GCS), Crisp users will be able to sync their distributor and retailer data securely to the cloud and integrate that information with their own internal applications.
Before getting started, users will need a GCS account, as well as their GCS "bucket" name with permissions for Crisp to write and transfer files to this bucket.
To get started in adding the GCS connector:
1. Log into your Crisp account.
2. Click on the grid menu icon and select "Connectors" from the drop down menu.
3. Click the "Add connector" button.

4. Select "Google Cloud Storage" underneath "Destination connectors."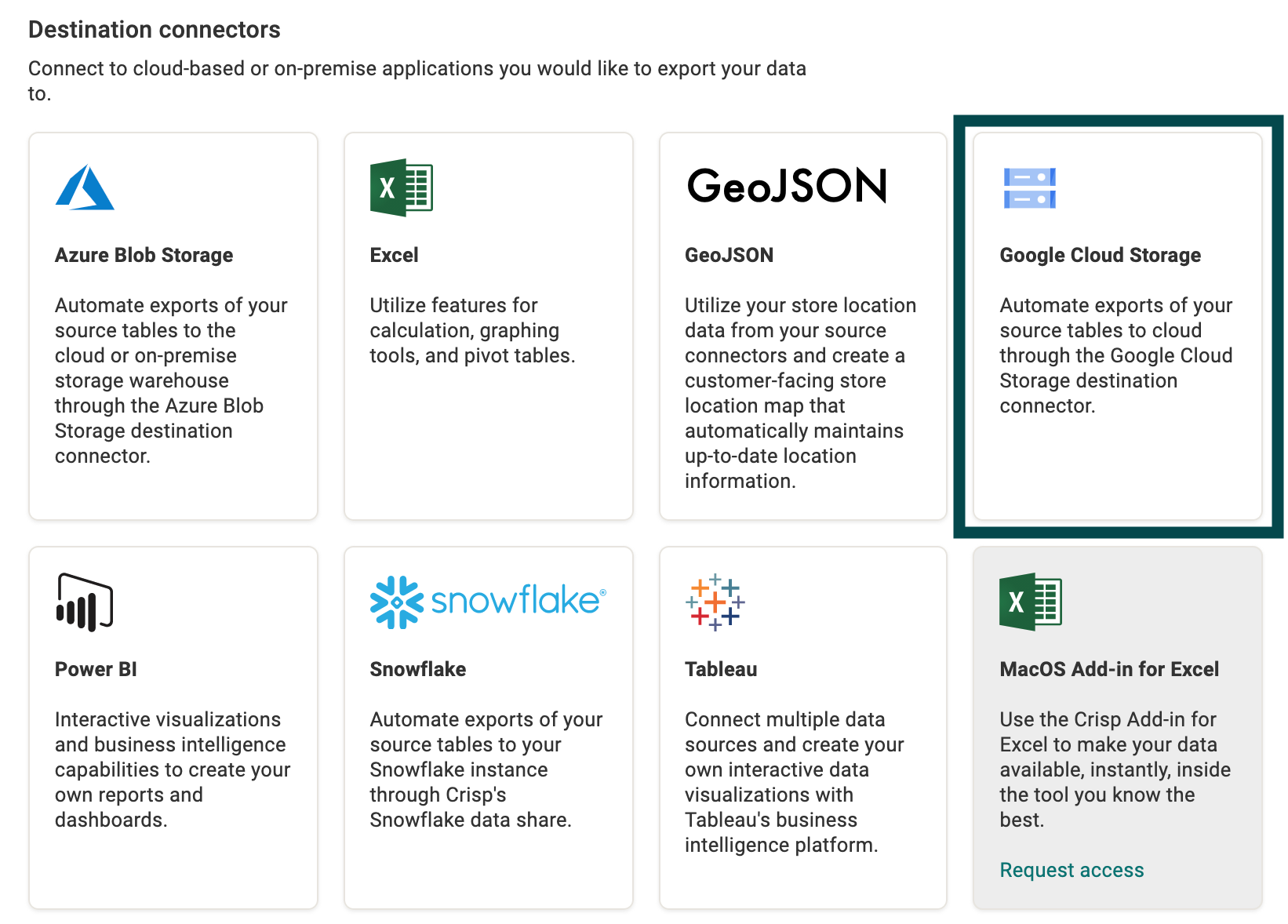 5. Name your connector (we recommend something unique) and then provide your bucket name in the field beneath it.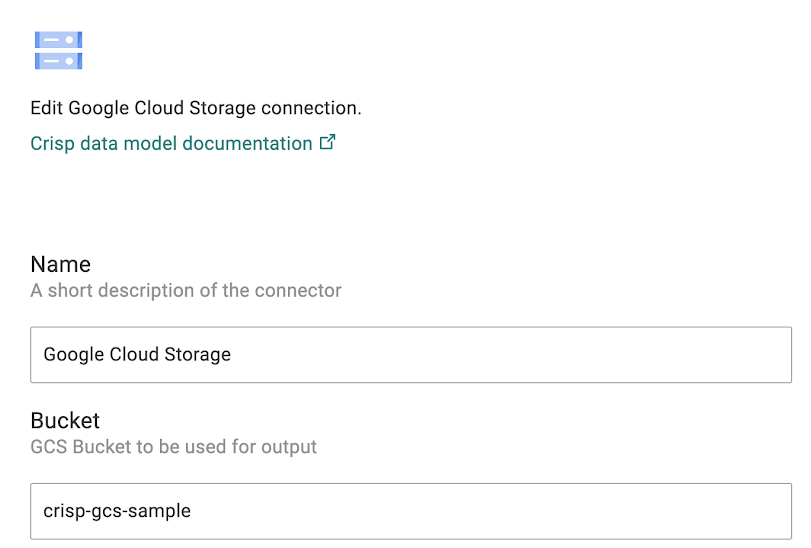 6. Next, select your GCS access and authorization method.
For

Google OAuth

, after clicking on "Sign in with Google," a pop-up window will appear asking you to sign in with an existing Google account.




With

Service Account, you will need to submit your "Service Account Key." This can be obtained from within your Google Cloud account through Identify and Access Management (IAM). Within IAM, access should be granted for Crisp to write to your storage bucket and you should create a JSON key to save and import in the "Drag and drop here" field.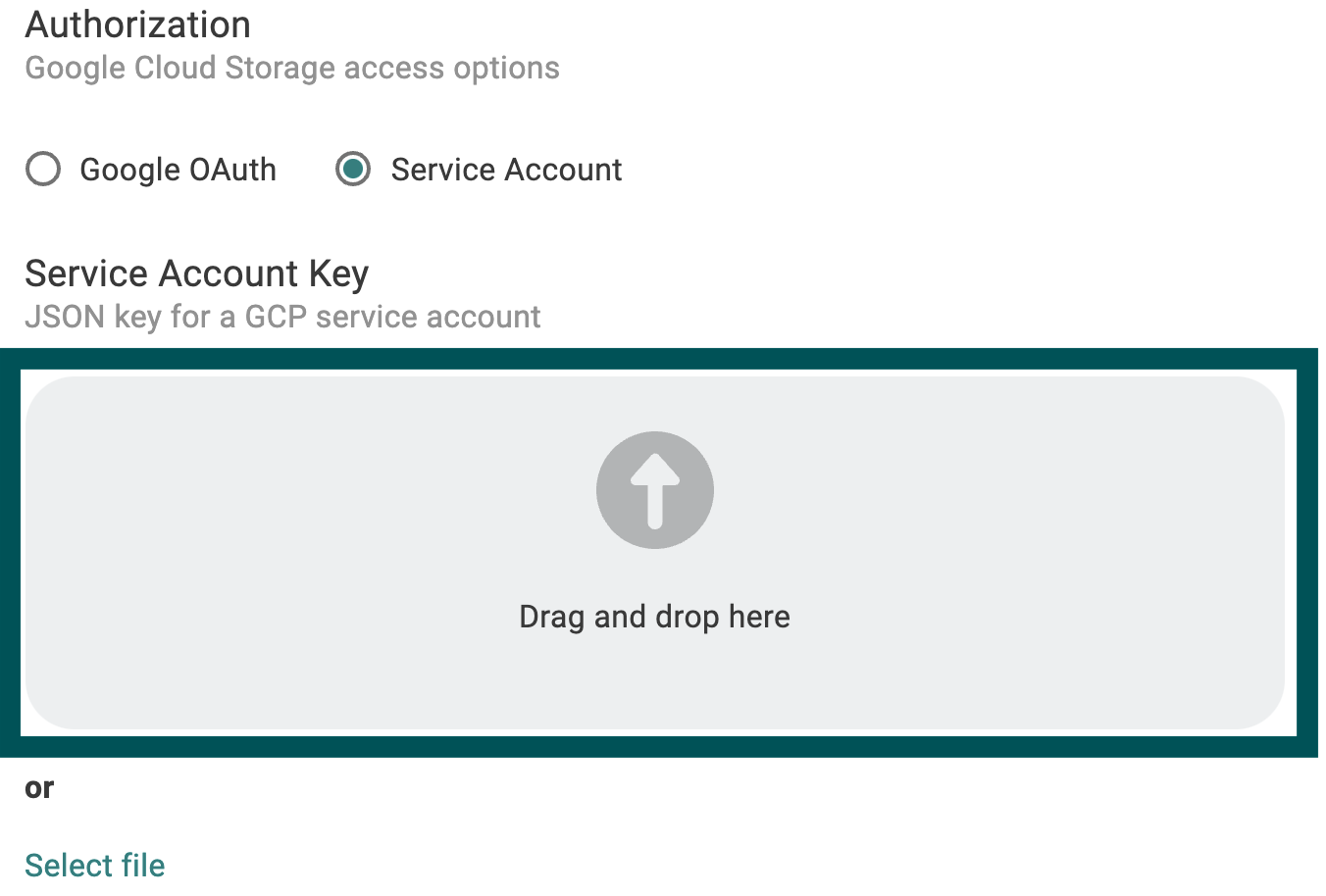 7. Next, check the boxes to choose your output format and whether you'd like the files to be delivered compressed. Currently, you can export to CSV, JSON, Avro, or Parquet.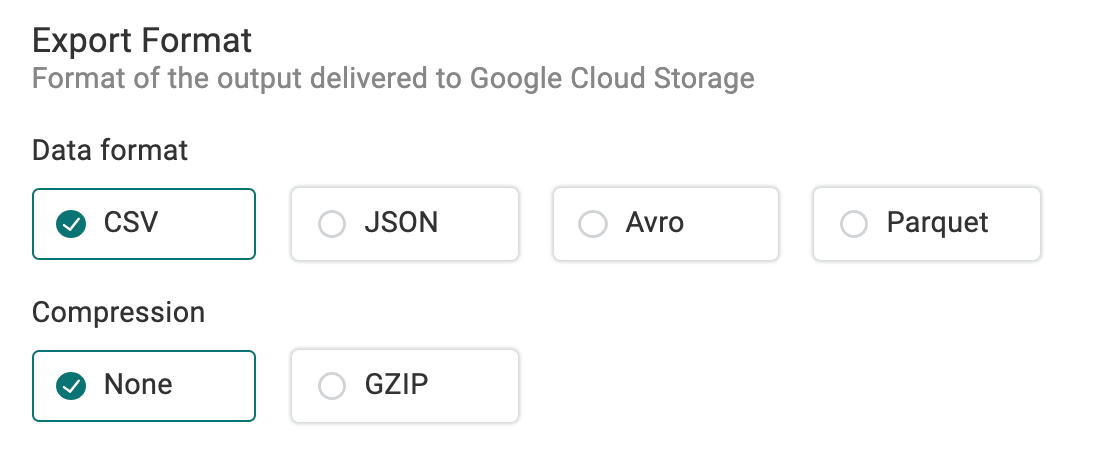 8. (Optional) Fill out the next three fields to further customize how you receive the data files.
9. Select the source connectors and related source tables you wish to have exported into your GCS bucket.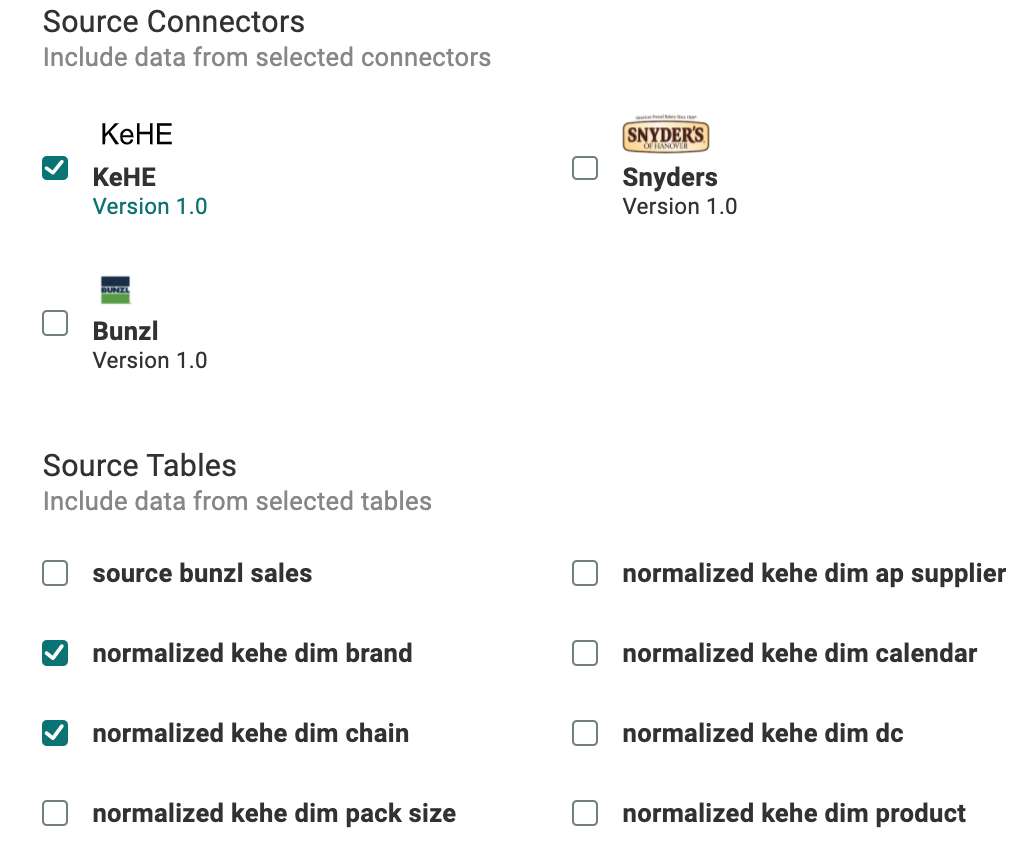 10. Click the "Save" button.

11. After saving, reopen your GCS outbound connector to verify the connection was established.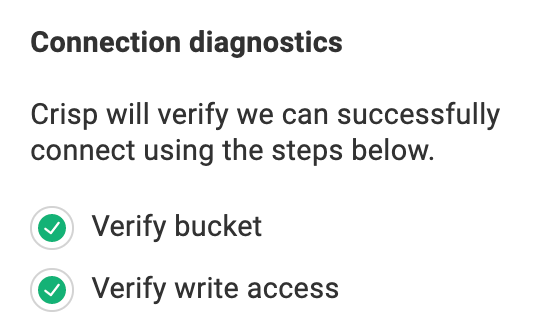 Read on for more information on how Crisp works with Google Cloud Storage (GCS)