Manufacturers and suppliers that sell their products through Dollar General have access to point of sale data via the 1010 Portal. By setting up a connector between Crisp and this portal, users can feed that data into their outbound connection of choice.
To connect your Crisp account, please follow these steps:
1. Log into your Crisp account.
2. Click the 9-square grid in the top right and select Connectors from the dropdown.


3. Click "Add connector."
4. Select the Dollar General connector option.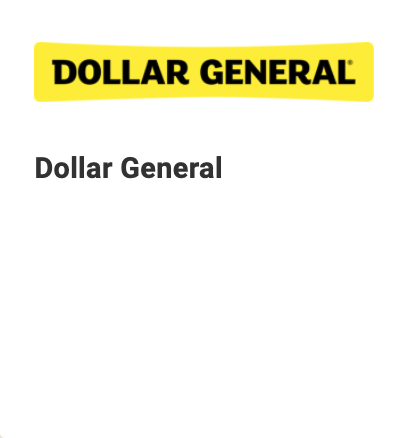 5. Provide a name for your connector and enter your username and password for Dollar General.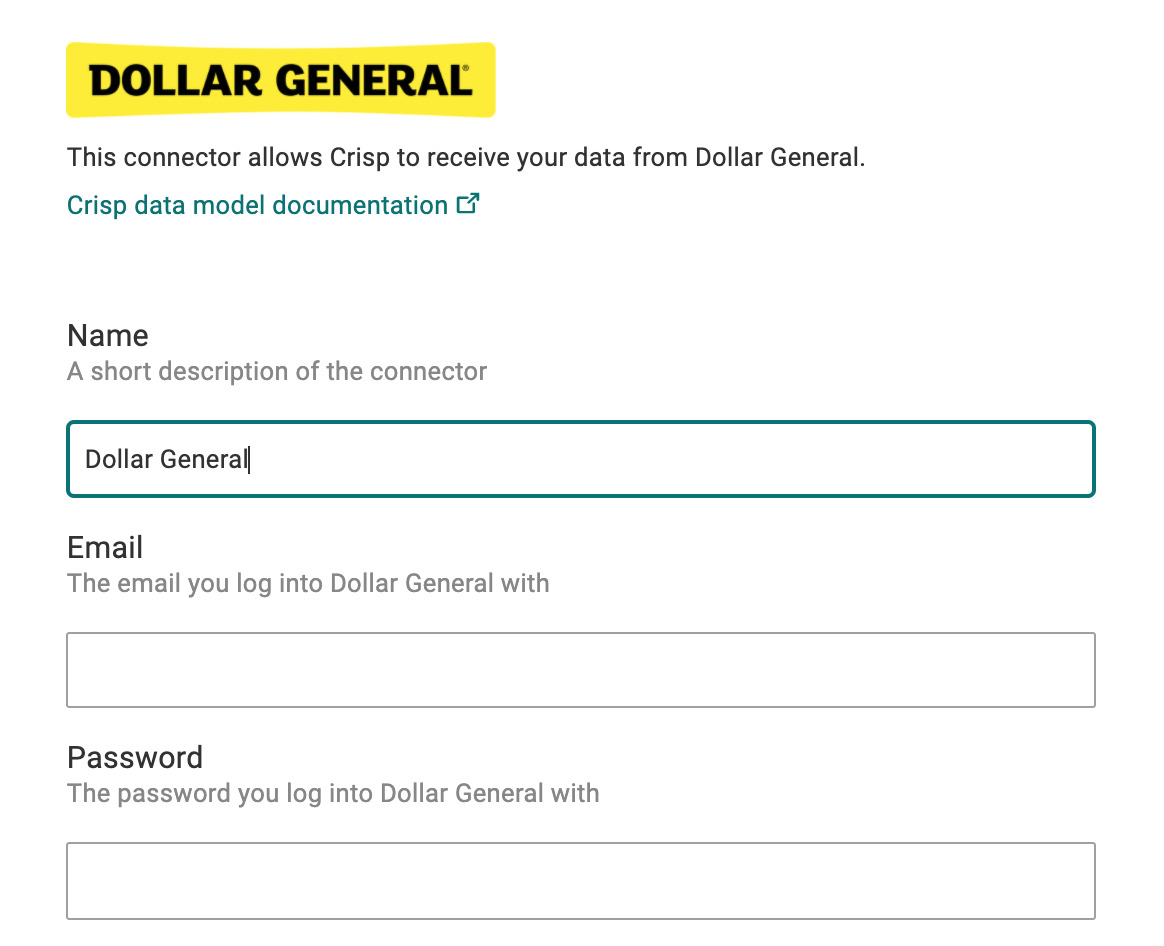 6. Click save & test.


7. Once successful, Crisp will display green checkmarks next to each step.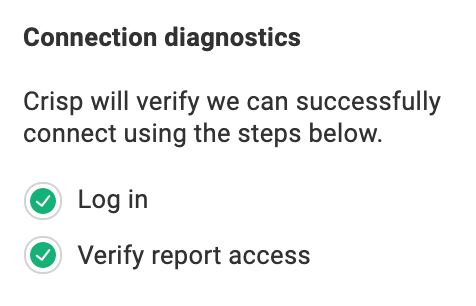 8. Click the save button to finalize the connection.