By connecting Crisp with Google's BigQuery, Crisp users will be able to sync their distributor and retailer data securely to the cloud and integrate that information with their own internal systems.
To get started, users will need their Google Cloud Platform account email. Users will also need their Google Cloud Region available to input.
To get started in adding the BigQuery connector:
1. Log into your Crisp account.
2. Click the 9-square grid and select "Connectors" from the dropdown.


3. Click the "Add connector" button.

4. Scroll down to "Outbound connectors" and click on the "Google BigQuery" tile.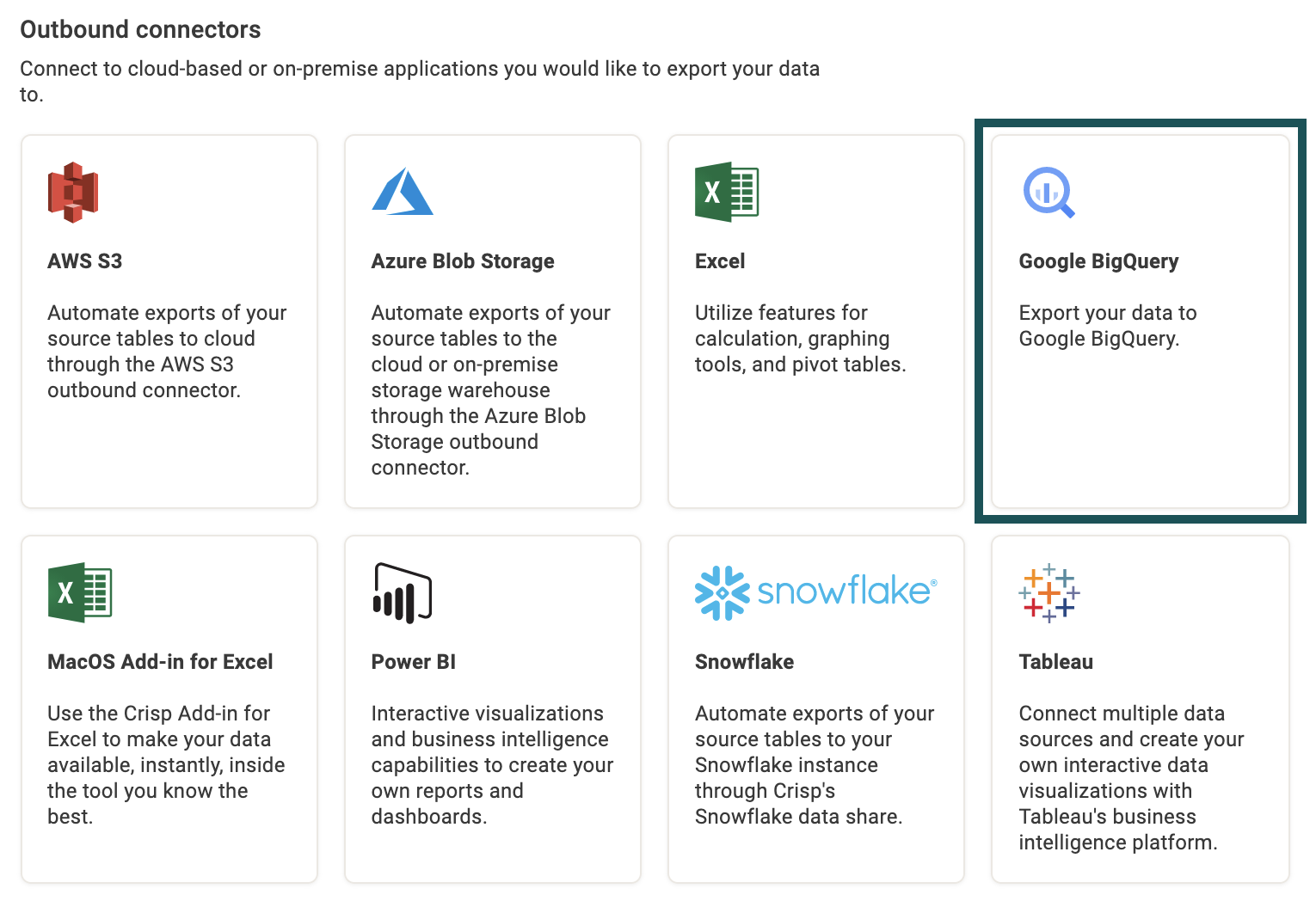 5. Name your connector (we recommend something unique) and provide the Google Cloud email(s) to receive the data share.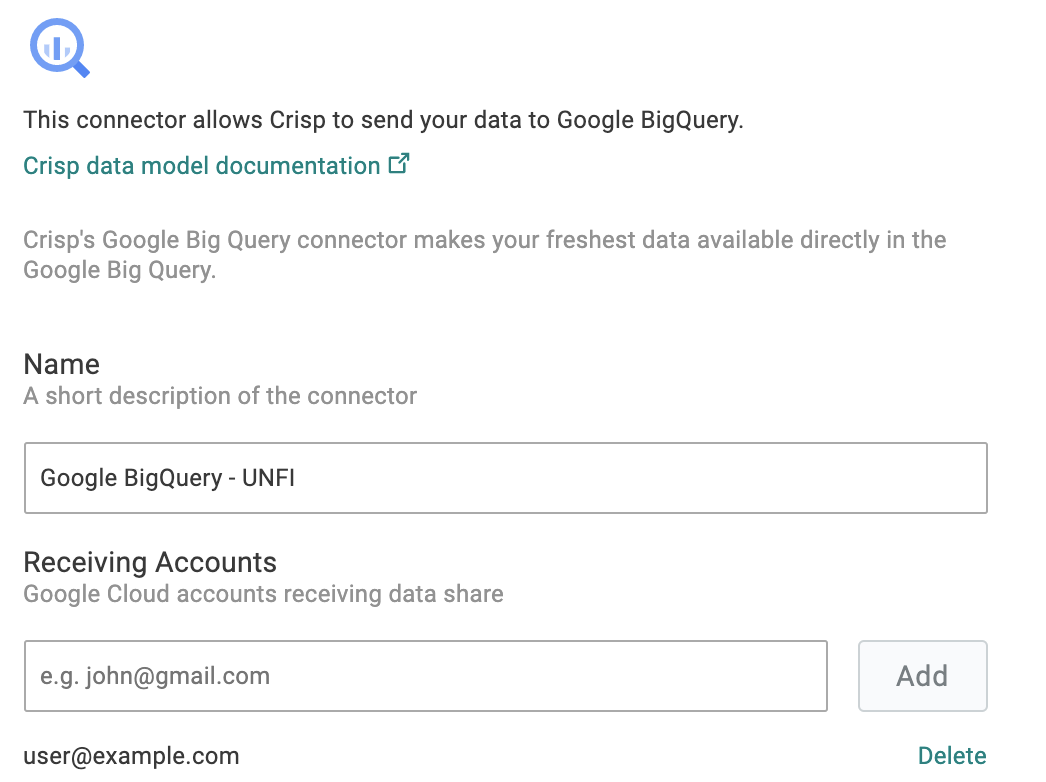 Please note that Crisp does not verify the identity of these user accounts. It is highly recommended to copy the identities rather than type them manually.
6. Click the dropdown to select which Google Cloud Region to utilize. Please note that this setting cannot be changed once the connector is saved.

7. Next, select the source connector(s) you want data shared from.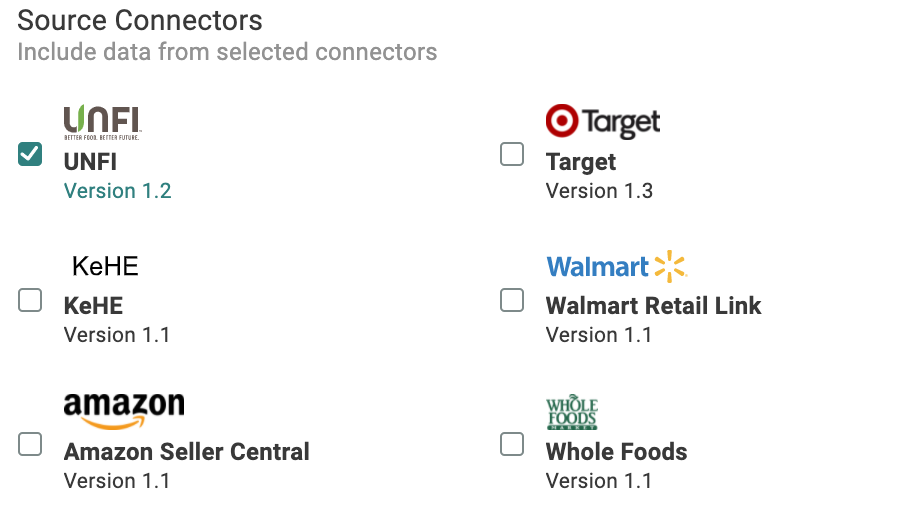 8. After that, select the checkboxes next to each data table you want Crisp to export to your BigQuery project.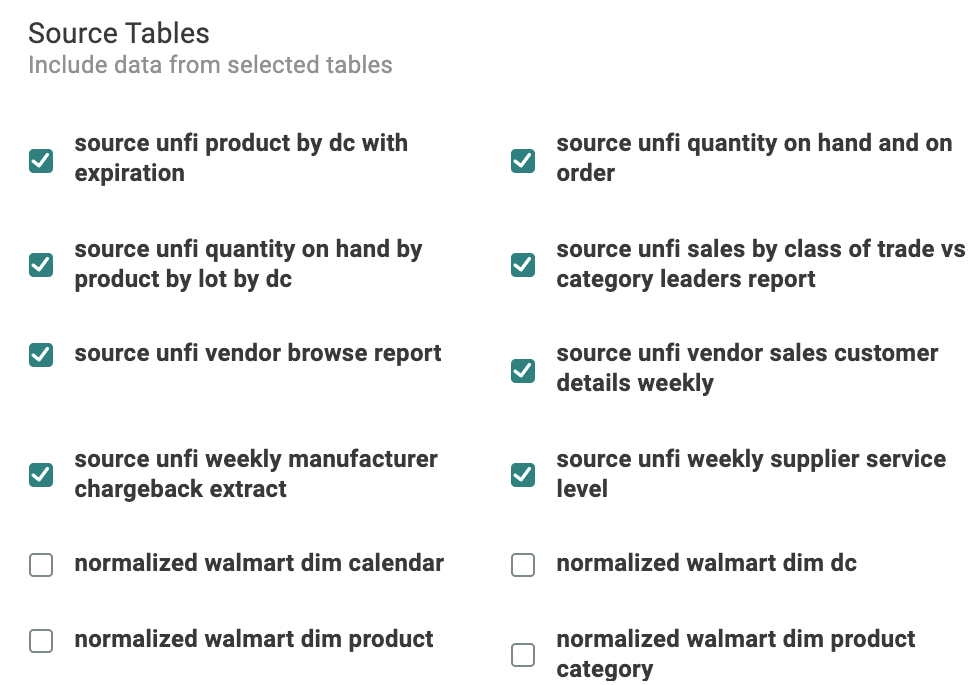 9. Click the "Save" button.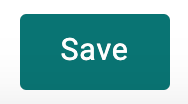 10. After saving, reopen your BigQuery outbound connector to verify the connection was established.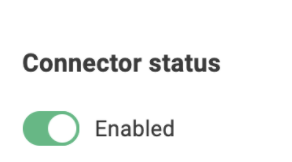 Read on for more information on how Crisp works with BigQuery