Crisp's In Stock dashboard gives you insight into the availability of your products to help you gauge the efficiency of the supply chain in getting your products to customers. The In Stock dashboard is divided into three sections:
Overview: See how your in-stock levels stack up to forecasted demand.
Drivers: Understand the events that contribute to your in-stock percentages.
Details: Dig in to granular information that you can use to optimize your in-stock percentages.
The following sections provide information on each visualization in the dashboard.
Overview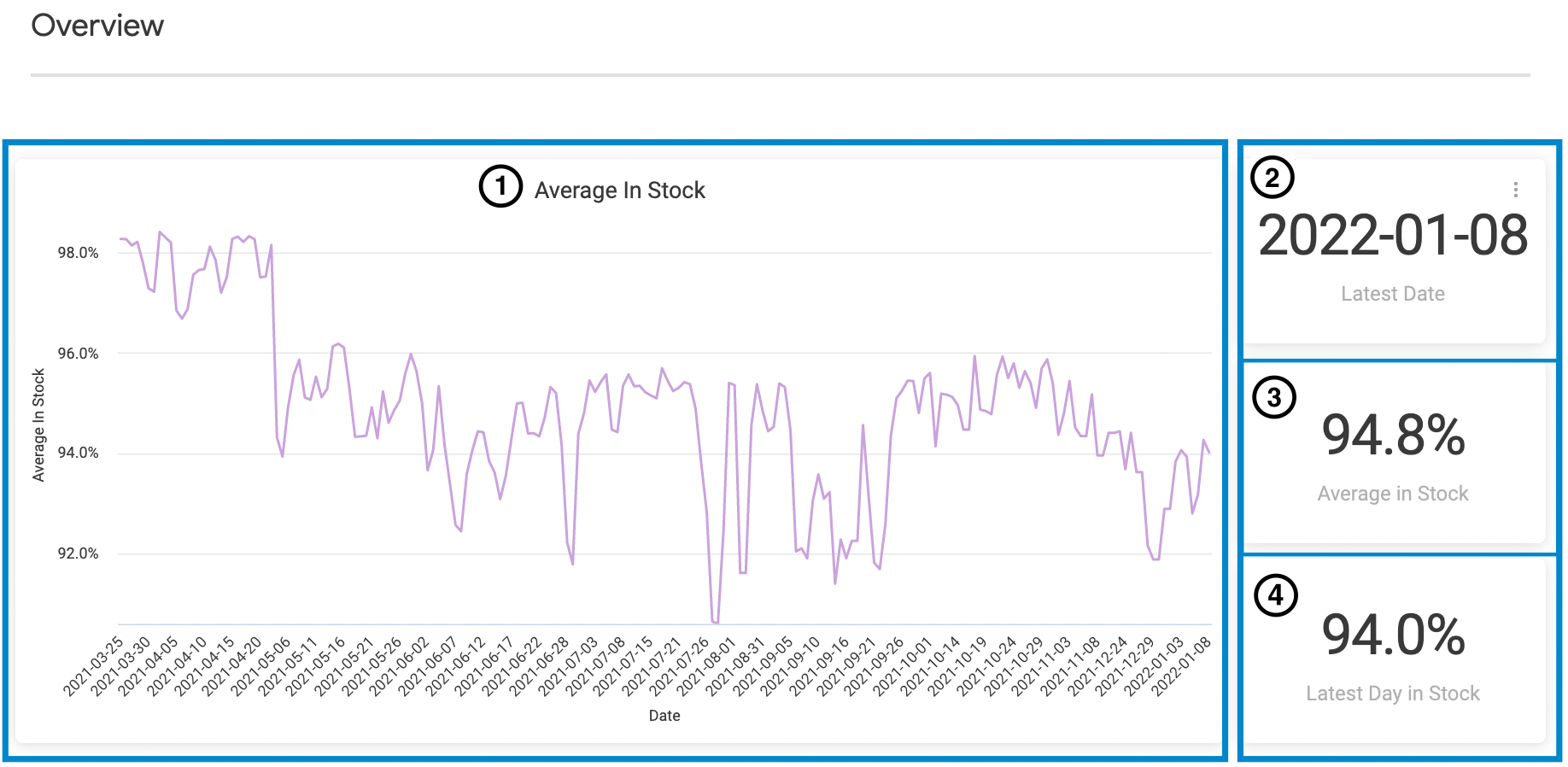 Average in Stock (graph)
Displays what percentage of the forecasted demand you have in-stock. For example, if the forecasted demand for a given day is 100 units and you have 90 units in stock, the average in-stock value for that day is 90%.
Latest Date
The most recent date that an in-stock percentage was received.
Average in Stock (tile)
The average of all in-stock percentages for the selected time frame.
Latest Day in Stock
The most recently available single-day in-stock percentage.


Drivers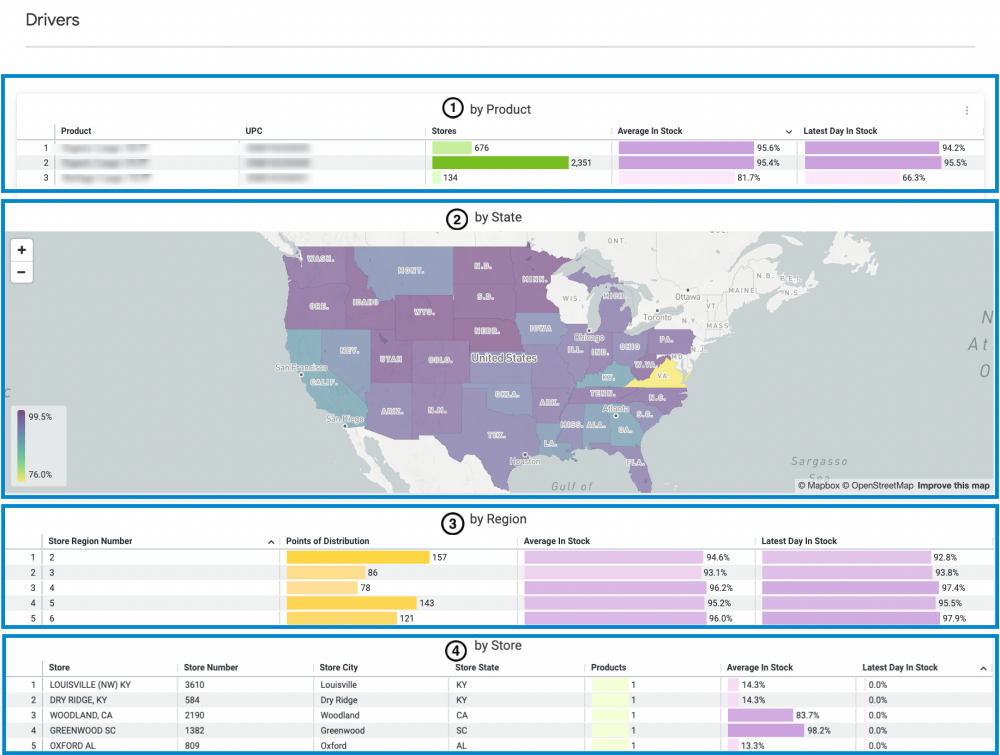 By product
Each product's in-stock percentages for the selected time frame.
By state
Provides in-stock data for each state to help you see where items are well-stocked and pinpoint areas that might need attention. You can hover over a state to see additional details, such as Points of Distribution.
By region
Breaks down in-stock data by store region number.
By store
Provides in-stock data for individual stores.
Details

This table provides more granular information and to help you put your insights into action. You can click on a cell to filter the table. You can export the data in this table to share it with others. For more: Downloading dashboards and visualizations.