You can load a report you previously saved to quickly access filtered dashboards. For instructions on creating a saved report: Saving reports for easy access.


To load a saved report:
1. At the top of the dashboard, select My reports.


The Saved reports window appears.

2. Locate the report you want to manage by searching or selecting a filter (e.g.,  My reports).


3. Select the report you want to load (e.g., Wegman Sales).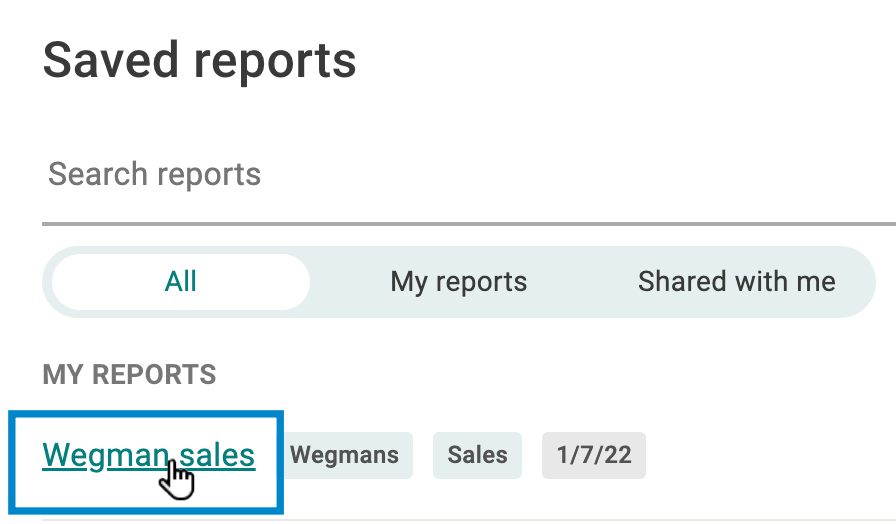 Hint: You can select the Details icon to see a list of filters applied to the report. The tags to the right of the report name let you know which retailer and dashboard are used in the report. The gray tag indicates the report creation date. 
Your saved dashboard appears with any filters you set up applied.